Kii Naturals Artisan Crisps Date and Walnut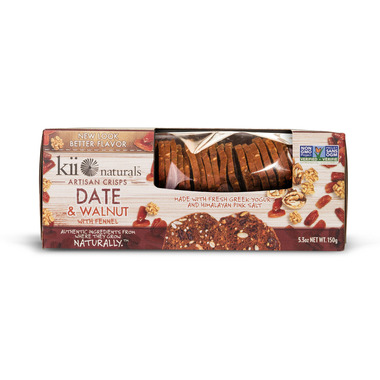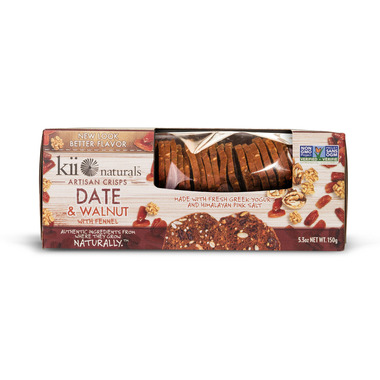 Kii Naturals Artisan Crisps Date and Walnut
Date and Walnut Crisps are naturally delicious on their own. They're also exceptionally tasty with a light cream cheese topped with sliced cucumber.

Features:
Non GMO Project Verified
Trans Fat Free
No Artificial Flavours or Colours
No Preservatives
Cholesterol Free
Made with Fresh Greek Yogurt and Himalayan Pink Salt
Ingredients:
Wheat Flour (Flour, Niacin, Iron, Ascorbic Acid, Thiamine Mononitrate, Riboflavin, Alpha Amylase, Folic Acid), Water, Pure Cane Sugar, Dates (Rice flour / dextrose), Greek Yogurt (skim milk, cream, bacterial culture), Millet, raisins (cottonseed oil, sunflower oil, rapseed oil), honey, pumpkin seeds, walnuts, sodium bicarbonate, Himalayan pink salt, roasted malt, fennel.