Klean Athlete Klean Isolate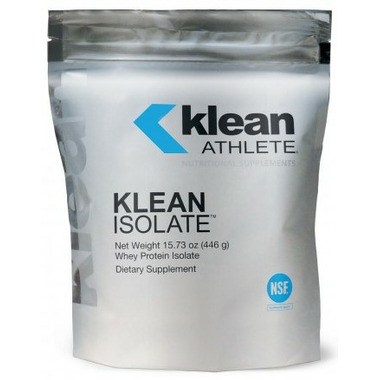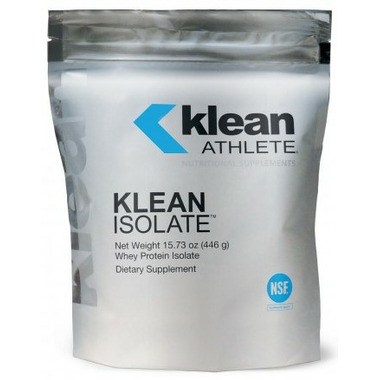 Klean Athlete Klean Isolate
Klean Isolate by Klean Athlete is a NSF Certified for Sport supplement that supplies 22.2 grams of high quality whey protein isolate in each serving. With no additional flavourings or sweeteners, Klean Isolate can easily be added to any beverage to enhance daily protein and amino acid intake.

Whey protein is ideal for athletes as it is important for muscle protein synthesis while helping to build and repair body tissues. Research has shown that whey protein supplementation after exercise results in greater muscle protein synthesis compared to other types of protein at similar quantities. Whey protein also helps the body build antibodies and maintain good health.

Suggested Usage: Adults take one serving per day, mixed with 8-10 ounces of water or other liquid. Blend well. Take a few hours before or after taking other medications or as directed by your healthcare practitioner.

Ingredients:
Each Serving (22.2 Grams) Contains
Whey protein isolate (from milk)
(Bos taurus) (87% whey protein) ............................... 22.2 g

Non-medicinal Ingredients: Sunflower Lecithin

Caution: Consult a healthcare practitioner prior to use if you are pregnant or breastfeeding, if you are on a low protein diet or if you have liver or kidney disease. Consult a healthcare professional for use beyond 6 months. May
cause mild gastrointestinal disturbances.