Kosmea
Kosmea Certified Organic Rose Hip Oil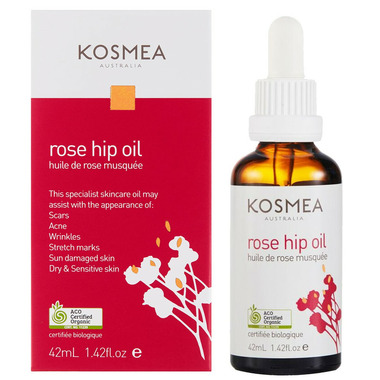 Kosmea
Kosmea Certified Organic Rose Hip Oil
42 mL
Kosmea Certified Organic Rose Hip Oil
is rated out of
5
by
37
.
---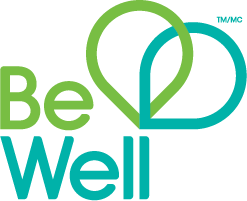 Spend $20 on Aromatherapy, Diffusers & Essential Oils & get 2000 Be Well Points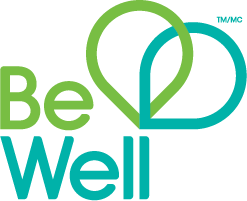 Spend $20 on Aromatherapy, Diffusers & Essential Oils & get 2000 Be Well Points
Description
Certified Organic Rose Hip Oil is rich in essential fatty acids, vitamins and antioxidants, this easily-absorbed oil is a real treat for the skin. It may help smooth wrinkles, even out skin tone, reduce the appearance of acne, scars moisturize and soothe dry skin, nourish and hydrate ageing skin, balance oily skin and reduce the appearance of blemishes. This 100% Certified Organic Rose Hip oil is sourced from the Maulti Mountains of Lesotho Southern Africa where rosehips grow wild. They use both the fruit and seed of the rose hip, giving this rose hip oil a high content of the antioxidant, lycopene. The oil is extracted using a unique method called supercritical extraction. Kosmea extracts their rosehip oil without heat or solvents, keeping all the anti-ageing vitamins, essential fatty acids and antioxidants give your skin a healthy glow. The benefits of Kosmea Certified Organic Rose Hip Oil for skin are endless - it protects, repairs and adds radiance to your skin like nothing else can.

Tip:
Mix the oil with your foundation then apply onto your skin for a dewy, glowing look!
Usage: To help with the appearance of fine lines, wrinkles, uneven skin tone, oily skin, dry skin, and dull and lifeless skin
- Apply 2-3 drops to slightly damp skin morning and night after cleansing and before applying your daily moisturiser. Applying to slightly damp skin will allow for the oil to absorb quicker and deeper into the skin.

To help with specific skin concerns, including after sun care, areas of dry skin and to reduce the appearance of scars
- Apply liberally onto clean, affected area twice daily, or as required.
Ingredients: Rosa Canina Fruit Oil*

Kosmea's Rose Hip Oil is certified organic, ethically sourced and super critically extracted using the fruit, skin and seed.
Highlights

Ingredients
Rated

5

out of

5
by
Tammy
from
I first discovered this product during a visit to Australia last year. As others have mentioned, there's a certain skepticism about it being an oil - which was quickly dispelled. I LOVE this stuff!!! It doesn't leave behind a greasy feel & makes my skin feel as though it HASN'T been abused for many years! I'm a bit of a "product-trollop" so I've tried many different facial skin care regimes. This is not the cheapest but it's certainly not the priciest and, in my opinion, is definitely the best value....my only complaint? That Well.ca hasn't had the travel kits in stock - they're a GREAT way to spread the news!!!
Date published: 2011-09-05
Rated

5

out of

5
by
Kiramanille
from
Love this oil
When my first bottle ran out, I tried alternatives that I had samples of at home to save some money, but it didn't take long before I purchased my second bottle. I did notice that the oil this time was more orange than the last. That being said, I have very, very fair skin with blue undertones and I've never had a problem with it showing up on my skin. If anything it may give it a nice glow, but nothing like what some other users are reporting. Maybe there is a variation in the pigments? It absorbs quickly, goes on smoothly, doesn't make your skin feel oily and has helped me with small amounts of milia I can sometimes get on my cheek and under my eyes. When using this product I have none. Highly recommend.
Date published: 2021-07-16
Rated

5

out of

5
by
Rachel
from
I have dry skin that is prone to redness. I have tried a variety of products, always preferring natural ones, and I think this is the best thing I have tried so far. My skin is looking and feeling soft and moisturized, and the redness is reduced. I am not partial to the smell of rosehip oil (some people say 'earthy'; I compare it to the smell of stale nuts?), however it is worth it for how it treats my skin and I am getting used to the smell. If you have not tried it before, just be aware that all rosehip oils have that smell.
Date published: 2016-09-06
Rated

5

out of

5
by
Jen
from
I have been using this product for over a decade...it's one of the only things I always have on hand and use faithfully. A beautiful dark golden orange oil with a fresh scent that soaks into the skin with a dry non-oily texture; it keeps the skin bright, fresh and glowing. I use face oils on a regular basis but this is my favorite.
Date published: 2018-02-05
Rated

5

out of

5
by
Luisa
from
Amazing product. LIke other users, I was skeptical in the beginning. I do botox every 6 months, and just by using this product, my botox treatment can be delayed!!! When I first tried the product my wrinkles vanished in less than 2 weeks of using it. Not the cheapest, but most certainly better than botox! I also noticed that my skin tone was a little more even and I am in love wit the rosewater mist!.
Date published: 2011-11-04
Rated

5

out of

5
by
Christina
from
I love this product, I have used it for about 6 months, notice my skin is more youthful looking, and the pigment is less visible. I use vitamin C serum after I clean my face, then rose hip oil on top, wait for few minutes, apply sunscreen. I do this every morning. It is not greasy and has a nature fragrant, I'd highly recommend this product.
Date published: 2016-07-26
Rated

5

out of

5
by
MaryR
from
This product is amazing at how quickly it works and it's great for sensitive skin. It does not smell great, but it works. It also will stain if you get it on pillowcases etc, so I use it an hour or so before bed or during the day and then lightly remove excess with a damp cloth before bed. I would definitely recommend it though.
Date published: 2017-01-19
Rated

5

out of

5
by
Brianna
from
This product has changed my skin completely. I have had very oily, acne-prone skin for the past 8 years and using a few drops of this rosehip oil morning and night has completely balanced my skin. It is a very light-weight oil that absorbs easily. I no longer have excessively oily skin, and my face now has a healthy glow!
Date published: 2015-01-29