Kristin Ess Hair Style Assist Medium Detangling Brush + Sectioning Clips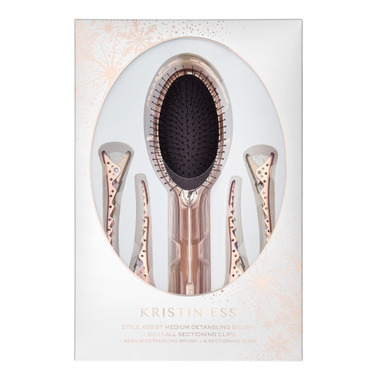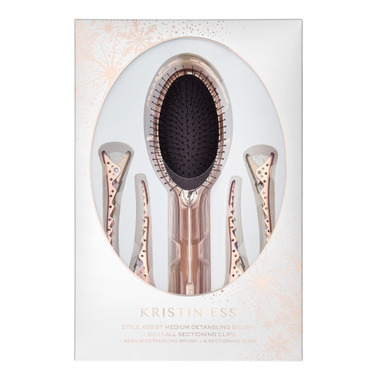 Kristin Ess Hair Style Assist Medium Detangling Brush + Sectioning Clips
This brush is pure heaven! Not only is it fun to look at, it also makes detangling so much less painful. The bristles are designed to glide over knots and detangle them at the same time. This sounds crazy but you'll see when you use it. The clips are so strong but also close perfectly so you can hold tons of hair or just a little. The jagged edges grip the hair and keep them from slipping or leaving a mark while styling.

Style Assist Medium Detangling: Brush
Gently detangling
Shine enhancing
Can be used on all hair types
Do-It-All Sectioning Clips:
Style assisting
Strong hold
For all hair types
Tip: Use this brush + these clips whenever doing the In-Shower Signature Gloss Treatment for a more even application.