Kushies Chewbib Bandana Bib with Teether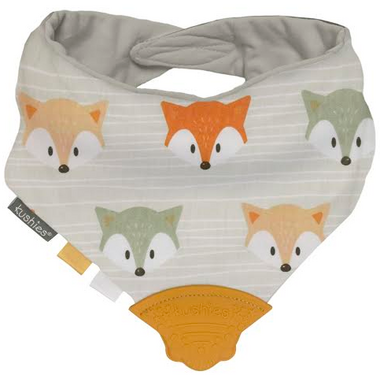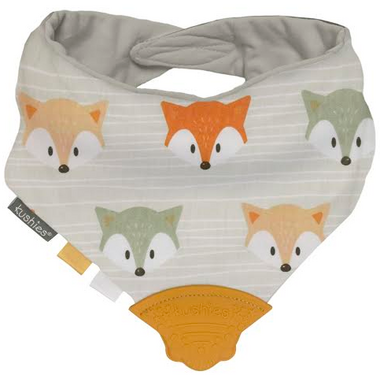 Kushies Chewbib Bandana Bib with Teether
The perfect bib for drooling and teething babies! The Chewbib combines the protection of a drool bib with the convenience of a built-in teether. 3 layers of super soft cotton in modern prints team up with a soft, flexible and textured premium silicone at the end.

Features:
Suitable for drooling and teething babies
Attached - teether stays with baby wherever you go and cant be dropped or lost
This prevents the need to constantly retrieve and re-sanitize dropped teethers

Maria:
a few months ago
Aside from the look I am not a fan of this product, I washed per the instructions and it seems to have shrunk. It also uses Velcro and when my infant goes to suck on it, which is difficult due to the sizing she has scratched herself with the Velcro. I wish they would have used snaps instead.
Rachelle:
a few months ago
I love this bib! It looks adorable on my son, and provides him with something to chew on that he can't drop on the floor. The bib is also very absorbent, which is great for drool.
The one thing I don't like about it is the Velcro attachment as it isn't as adjustable and it gets stuck on other items in the wash. I would have preferred adjustable snaps.
Page
1