Land Art ChlOralfa Mouth Wash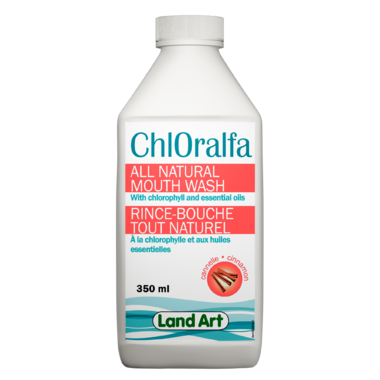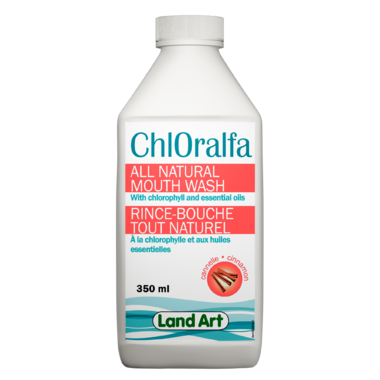 Land Art ChlOralfa Mouth Wash
ChlOralpha assures fresh breath and a clean mouth -- naturally. It combines the strong deodorizing properties of chlorophyll with the added intensive effects of essential oils.

Oregano essential oil, known for its antibacterial and antiviral properties, cleans teeth and gums. Thyme essential oil is an antiseptic and fights bad breath, eucalyptus essential oil disinfects and has some haemostatic qualities that benefit those with bleeding gum problems.

Ingredients: Aqua, alcohol, eucalyptus oil, oregano oil, thyme oil, glycerin, xylitol, chlorophyll, cinnamon oil.


Mouzaya:
a few months ago
I have used several natural mouth washes, they typically are more expensive then the generic ones on the market. However, I find them more effective. This one in particular is the best natural mouth wash I have used. My mouth is left feeling fresh and I believe the essential oils do a good job of disinfecting.
Page
1