Land Art Volta Botanical Energy Shot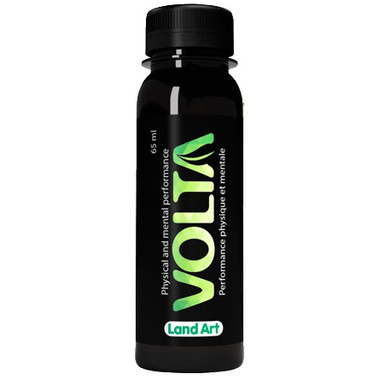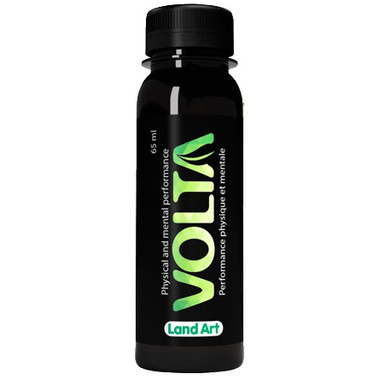 Land Art Volta Botanical Energy Shot
Land Art Volta Botanical Energy Shot contains 4 botanical ingredients and provides up to 8 hours of energy to help your physical and mental performance. No sugar added, gluten free and vegan.
Benefits:

Siberian Ginseng - Used in herbal medicine to help improve mental and physical performance.
Shisandra - Provides protection against stress, increases stamina, increases physical and mental performance, stimulates the central nervous system, regulates blood pressure and heart rate and it is a potent antioxidant.
Yerba Mate - Stimulates the central nervous system. It improves vigilance on a short-term and fights fatigue. It also helps to improve cognitive performance.
Kola Nut - Fights physical and mental fatigue and is traditionally known as an aphrodisiac.
L-Carnitine - Is associated with the performance by its ability to mobilize fat. It helps muscle recovery and helps reduce fatigue during physical activities.
Suggested Use:
Drink 1 per day or when needed.
Non-Medicinal Ingredients:
Siberian ginseng 1000 mg, L-Carnthine 1000 mg, Kola nut 500 mg, Schisandra 200 mg, Yerba mate 200 mg, Purified water, Concentrated juice (apple, white grape, pear, concord grape, cranberry, blueberry, pomegranate, black currant, noni, açai), Citric acid, Potassium sorbate, Sodium benzoate, Stevia.