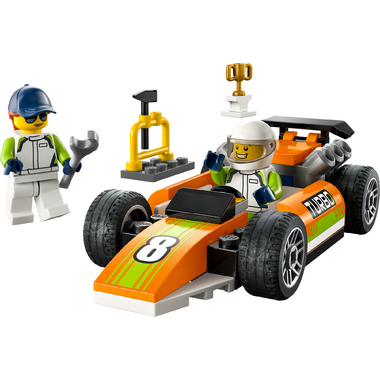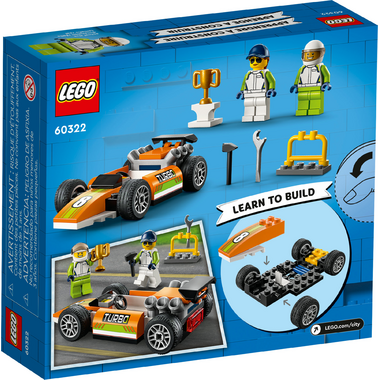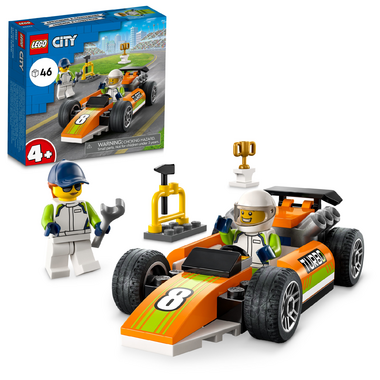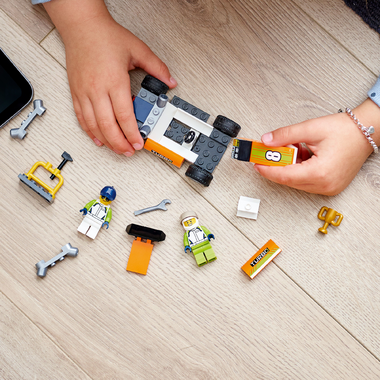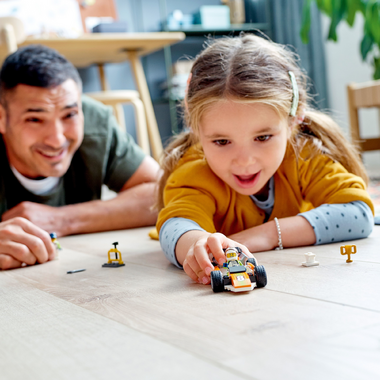 Description
Introduce kids to a world of fun and excitement with this LEGO City Race Car (60322) toy playset, featuring an F1-style car, plus tools and a winners trophy. Just add the mechanic and racing driver minifigures for hours of exciting racing adventures!
This 4+ toy construction set includes a pictorial printed building guide and a LEGO Starter Brick element, a pre-molded base from which to start building. You also get digital building instructions, available in the free LEGO Building Instructions app for smartphones and tablets. This amazing interactive guide lets kids zoom, rotate and visualize the finished model from all angles as they build.
LEGO City Great Vehicles playsets put kids at the heart of the action with cool toys that shift imaginative play into top gear. Children get to explore all kinds of land, air and water vehicles and play out fun scenarios that depict real life in an exciting way.
Features:
Racing action for kids aged 4+
Move imaginative play into the fast lane with this LEGOҮ City Race Car (60322) toy playset. A fun introduction to the LEGO City Great Vehicles universe
Whats in the box? Everything kids need to create a toy Race Car, plus a winners trophy, tools and driver and mechanic minifigures
F1-style detailing - Kids get to explore the toy race car as they build, before popping the driver behind the wheel for hours of imaginative racing fun
A fun anytime gift This LEGO֮ City Great Vehicles race car toy building set can be given as a birthday, holiday or any-other-day gift for kids aged 4 and up
Play on the go When built, the race car measures over 1 in. (3 cm) high, 4 in. (11 cm) long and 2 in. (5 cm) wide, so it can be played with wherever kids go
This product is excluded from any special promotions or coupons.
Features
Racing action for kids aged 4+
Move imaginative play into the fast lane with this LEGO City Race Car (60322) toy playset. A fun introduction to the LEGO City Great Vehicles universe
Whats in the box? Everything kids need to create a toy Race Car, plus a winners trophy, tools and driver and mechanic minifigures
F1-style detailing Kids get to explore the toy race car as they build, before popping the driver behind the wheel for hours of imaginative racing fun
A fun anytime gift This LEGO City Great Vehicles race car toy building set can be given as a birthday, holiday or any-other-day gift for kids aged 4 and up
Play on the go When built, the race car measures over 1 in. (3 cm) high, 4 in. (11 cm) long and 2 in. (5 cm) wide, so it can be played with wherever kids go