Lifefactory Glass Bottle with Active Flip Cap & Silicone Sleeve Pink Ombre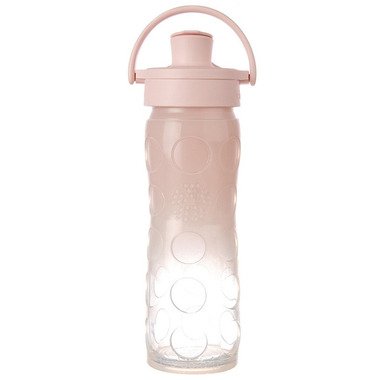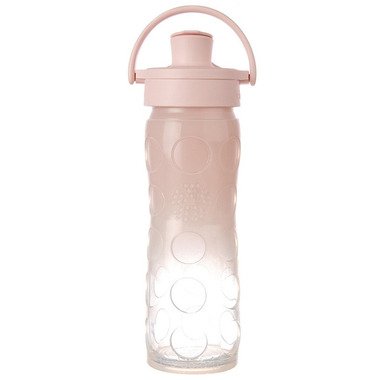 Lifefactory Glass Bottle with Active Flip Cap & Silicone Sleeve Pink Ombre
Lifefactory's premium Blush bottle features ceramic enamel permanently fused on glass under an ultra clear sleeve. The Active Flip Cap offers a high flow rate for tip-and-sip drinking which is perfect for high-intensity activities. The leak resistant cap includes a stainless steel hinge with spring action. The pivoting handle provides a great way to carry the bottle and stows out of the way while drinking.
Features:
Glass bottles offer a pure taste with no leaching from plastics or metals
Wide-mouth access makes it easy to add ice cubes, citrus slices, or tea bags by unscrewing cap
A unique three-dimensional sleeve design provides durability and superior grip
Dishwasher safe (place cap on top rack/no need to remove silicone sleeve)
Includes polypropylene (PP#5) cap
Made in the U.S.A. and France
Product assembled in the U.S.
All materials are FDA approved
BPA/BPS-free and phthalate-free
Virginia:
a few months ago
We love Lifefactory bottles and have been using their different sizes of bottles for more than five years. The color is beautiful. The active flip cap is so convenient compared to the classic flip cap. I find 16 oz is the right size for me and my girl likes to bring her 22 oz size of bottle back to school.
Alyssa:
a few months ago
I have bought Lifefactory water bottles before, for my two oldest children. We love them so much I bought this one for myself when mine need replacing. I love the drinking spout and carry handle! It is also very easy to wash. I do wish the spout lid was a little more secure though, if I don't ensure it's pushed right down tight, it does leak if tilted.
Page
1