Lindt Les Grandes Hazelnut Milk Chocolate Bar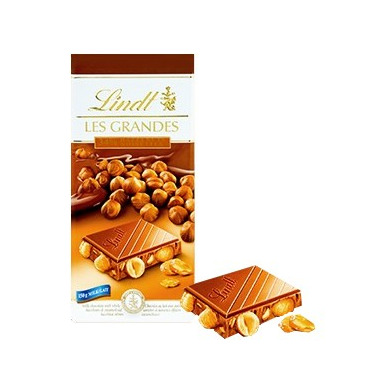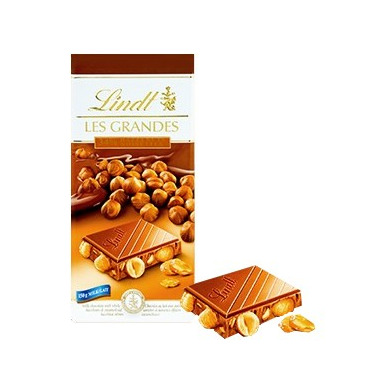 Lindt Les Grandes Hazelnut Milk Chocolate Bar
Lindt Les Grandes Hazelnut Milk Chocolate Bar is truly grand. Lindt's Maîtres Chocolatiers have created this masterpiece using whole hazelnuts, toasted to perfection, mixed with crunchy caramelized hazelnut slivers surrounded by Lindt's exceptionally creamy milk chocolate.
Features:
Contains 34% hazelnuts
150 g bar
Ingredients: Sugar, hazelnuts (34%), cocoa butter, cocoa mass, milk ingredients, lactose, soya lecithin, barley malt extract, artificial flavour. May contain traces of peanuts and almonds.