Lip Smacker Watermelon Roll It Lip Gloss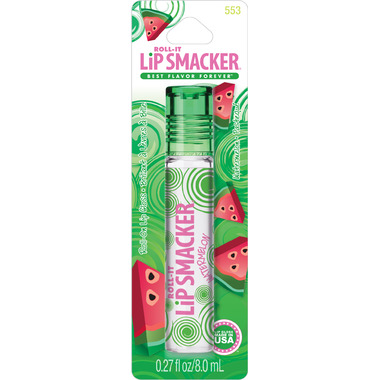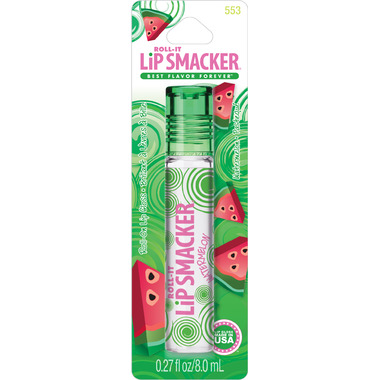 Lip Smacker Watermelon Roll It Lip Gloss
Lip Smacker Roll It Lip Gloss has a special roller-ball applicator that lets you glide on great shine - easily and evenly! Roll it over your lips for a wet, glossy shine, plus a moisturized, soft feel and scrumptious, sweet flavor!

Ingredients/Ingrédients: Mineral oil/huile minerale, polybutene hydrogenated polyisobutene, diisostearyl, malate, ethylene/propylene/styrene copolymer, flavor/aroma butylene/ethylenes/styrene copolymer, propylene glycol, tocopheryl acetate, sucralose benzyl, benzoate, citral citronellol, geraniol, menthyl 2-octynoate

Made in USA. Component contains small roller-ball. Not for children under 3 years. Recommended for ages 8 and up.