Live Clean Vanilla Oatmeal Soothing Body Lotion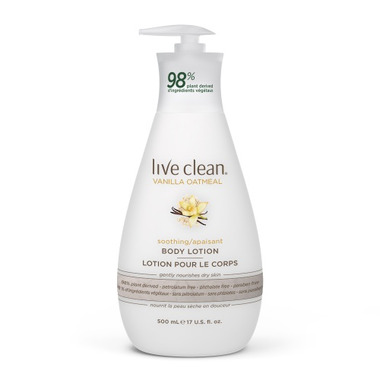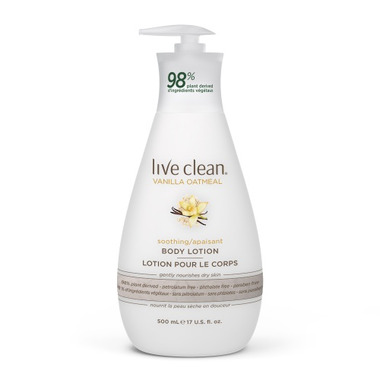 Live Clean Vanilla Oatmeal Soothing Body Lotion

Live Clean Vanilla Oatmeal Body Lotion is the perfect blend of Vitamin E, Panthenol and certified organic botanicals of Vanilla and Chamomile combined with Oatmeal to gently soothe skin. This non-greasy formula absorbs quickly, leaving skin feeling soft and smooth.
Product Features:
Plant Derived
With Certified Organic Botanicals
Petrolatum Free
Mineral Oil Free
Paraben Free
Silicone Free
Phthalate Free
Pure Vegan
Never Tested on Animals
Packaging Recyclable
Contains Biodegradable
Directions of Use
: Apply liberally as needed to soften and moisturize skin.