Live Clean Vitamin Multi Boost Shampoo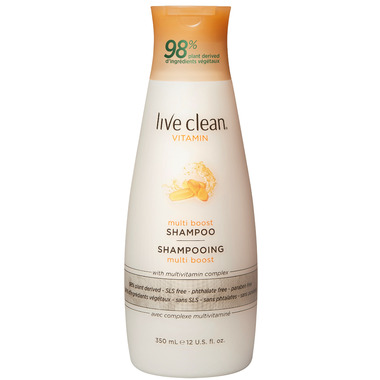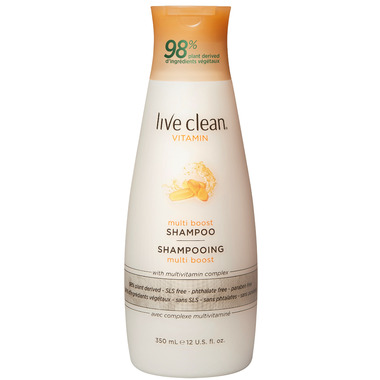 Live Clean Vitamin Multi Boost Shampoo
Live Clean Vitamin Multi Boost Shampoo with Multi-Vitamin complex rejuvenates hair back to life. Enriched with certified organic Avocado Extract. Rich in Vitamin K, antioxidants, and a power packed multi vitamin complex of Pro-Vitamin B, D, and E to drench and nourish deep within each strand. Increases hair's fiber surface strength, natural glow and true brilliance.
Directions:
Apply to wet hair, massage into a rich lather, then rinse. For best results use with Live clean
Multi Boost Conditioner
.
Natural, Plant Derived, SLs/Sulfate Free, Petroleum Free, DEA Free Paraben Free, Dye Free, Silicone Free, Phthalate Free, Phosphate Free, Pure Vegan, Never Tested on Animals, Package Recyclable, Biodegradable Ingredients