Love Good Fats Chocolate Shake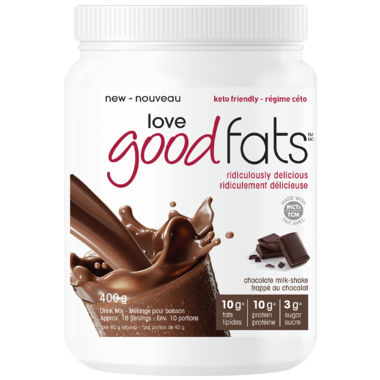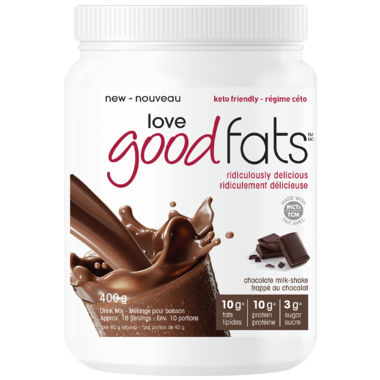 Love Good Fats Chocolate Shake
First ever keto-friendly "fats shakes" – so we can all eat and enjoy good fats. Make them even more keto friendly by mixing with your favourite milk, cream (yes… even 35% heavy cream!), coconut milk or almond milk.
Features:

low in sugar (only 2g)
loaded with 12-13g of fat
keto–friendly (only 4g net carbs)
no preservatives, additives or sugar alcohols
moderate protein (7g)
non GMO
gluten free, soy free & responsibly sourced
10 servings per container (3 tbsp per serving)
Love Good Fats is formerly Suzie's Good Fats. Same great taste, new name.