Lulujo Baby
Lulujo Baby Cotton Muslin Swaddle Rainbow Sky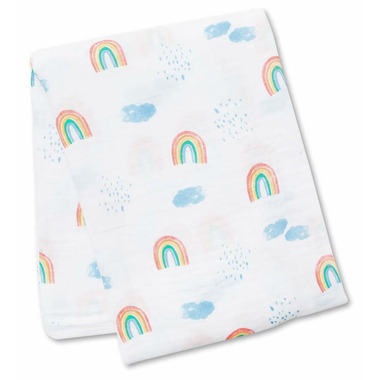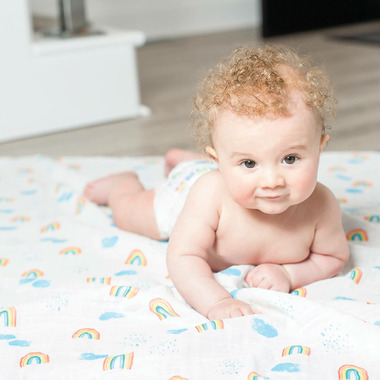 Lulujo Baby
Lulujo Baby Cotton Muslin Swaddle Rainbow Sky
Description
Lulujo Baby's extra-large (47" x 47") all-in-one muslin cotton swaddling blankets are made with finely woven muslin cloth. Soft and breathable, these wraps not only help baby feel safe and secure while swaddled, they can also be used as a blanket, a nursing cover, a portable crib sheet, a change mat, a stroller cover and more.

Features:
Versatile
Dual-layer
Becomes softer with each use
Pre-washed
Machine washable
100% cotton
Extra large 47" x 47"
Highlights