LunchBots Cinco Bento Pink Dots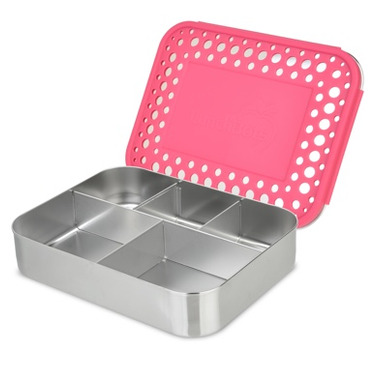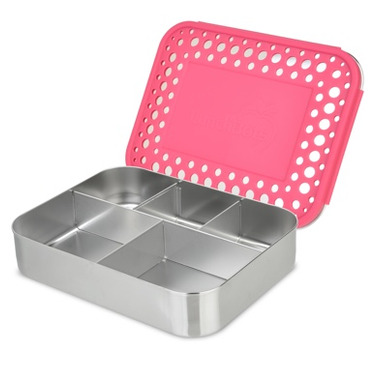 LunchBots Cinco Bento Pink Dots
LunchBots Bento Cinco Stainless Steel Food Containers are 60% larger than the classic containers. They have five handy compartments for easily packing a protein, carb, vegetable, and two sides.
This all-stainless container and lid are enhanced with a snap-on, BPA-free, colorful plastic cover. Only steel touches your food, while the durable color adds to the fun.
The cover is attached securely to the lid and can be washed in the dishwasher while attached. It is removable for occasional thorough cleaning.
Features:
60% larger than the classic containers - 5 compartments for a large variety.
Only food grade stainless steel comes into contact with your food. No linings. No toxins.
Container and lid made of the highest quality 18/8 stainless steel, easy-to-clean, and virtually unbreakable.
Refill your LunchBots over and over, save money and add zero waste to landfills.
Bento Uno food containers are best for dry foods as lids are not water tight.
Dimensions - Container: 8" x 6" x 1.75", Large sections: 4" x 3.5", Small sections: 2.7" x 2.5"
Capacity - Container: 32 fl. oz./960 ml, Large sections: 10 fl. oz./300 ml, Small sections: 4 fl. oz./120 ml
Natalie:
about a week ago
I was not impressed... the lid closes and opens very hard (impossible for a 4 yo for sure), diveders allow to leak any liquids (juce from fruit for example) all over other food. There is veryblimited choice for stainless steel bento containers and for an adult or older kid this one might work. For a little one I bought a planetbox which is awesome.
Page
1