Lundberg Olde World Pilaf Rice and Beans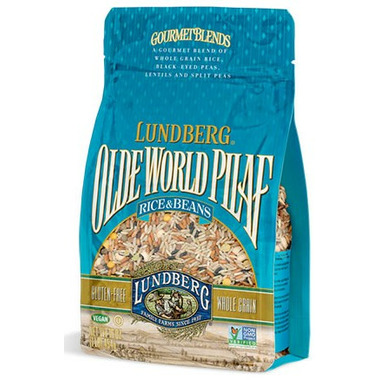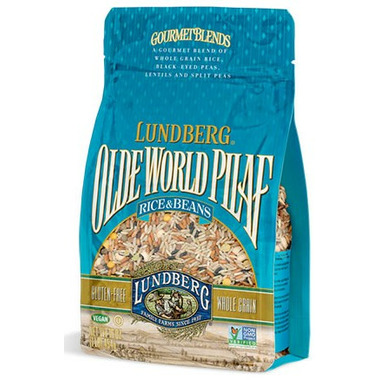 Lundberg Olde World Pilaf Rice and Beans
- We're sorry, this product is no longer available!
- Shop for other products in: Rice

Lundberg Olde World Pilaf Rice and Beans is colorful to the eye with a delightful texture and aroma. Olde World Pilaf is a delicious blend of whole grain brown rice, black-eyed peas, lentils, and split peas. This unique combination offers protein, complex carbohydrates, and dietary fiber.
Ingredients:
Eco-Farmed California brown rice, Wehani rice, Black Japonica rice, black-eyed peas, brown lentils, red lentils, green split peas, yellow split peas.
Cooking Instructions
1 cup Lundberg Olde World Pilaf
1¾ cups water or broth
1 tbsp. butter (optional)
salt to taste
Combine rice, water, and butter (optional) in a pot and bring to a boil. Cover with a tight-fitting lid, reduce heat to low-simmer, and cook for 45 minutes. Remove from heat (with lid on!) and steam for 10 minutes. Fluff with fork.
If rice is crunchy at the end of cooking time, it may be necessary to add 1-2 Tbsp. liquid and cook longer.