Made In Nature Organic Cranberries
Sweetened With Organic Apple Juice
142 g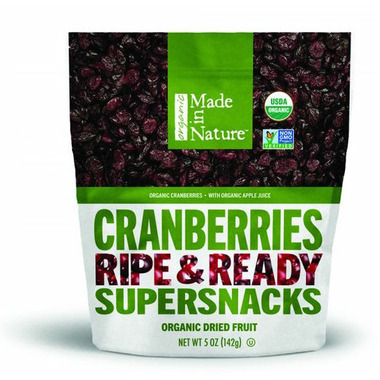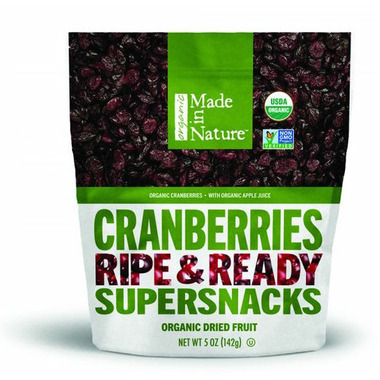 Made In Nature Organic Cranberries
Sweetened With Organic Apple Juice
142 g
Made In Nature's Organic Cranberries are perfectly moist, sweet and delicious. Each soft, chewy berry is naturally fat-free and cholesterol-free. Plus, they're a good source of fiber! They're perfect for cooking and baking, added to your favorite salads, or just straight out of the bag for a nutritious snack.
These cranberries are vine ripened and picked fresh, then naturally dried without the use sulfur or artificial additives. All this – and no refined sugar! That's the Made In Nature promise.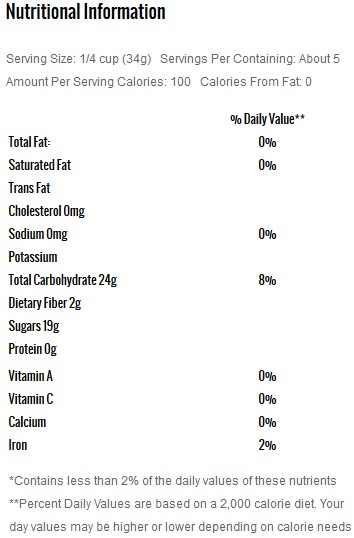 Ingredients: ORGANIC DRIED CRANBERRIES, ORGANIC APPLE JUICE CONCENTRATE, ORGANIC SUNFLOWER OIL




Sharron:
more than a year ago
What is wonderful about these cranberries is that they are not sweetened with sugar but are instead sweetened with apple juice. People do not realize that almost all dried fruit is sweetened with "sugar". Because I have an allergy to cane sugar I read a lot of labels. I am always excited when I find a product that I can use that doesn't have added sugars. I use these cranberries in baking and on salads or just as a snack. Great!
Page
1