Manitoba Harvest Hemp Yeah Protein Blend Chocolate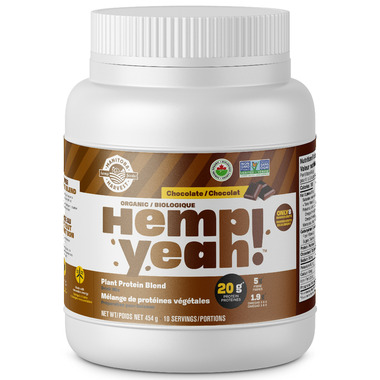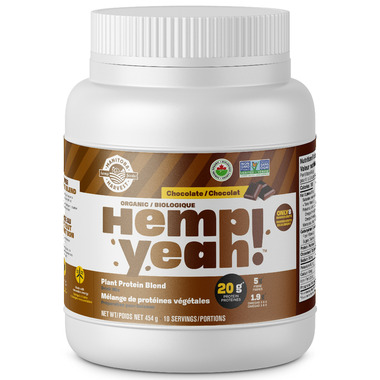 Manitoba Harvest Hemp Yeah Protein Blend Chocolate
What It Is: Manitoba Harvest is introducing a new Hemp Yeah! Plant Protein Blend made from Organic Hemp & Pea Protein Powder, creating a complete amino acid profile. This product contains 20 grams of Organic Plant-Based Protein, 2g Omegas 3&6 and 2-4g Fibre per serving.

How to Use: Hemp Yeah! tastes great when simply mixed with your favourite non-dairy beverage. Just shake well and enjoy nutrition on the go. Got more time? Toss in a spoonful of peanut butter and a banana to super-size your breakfast. Or swap your non-dairy beverage with coffee for an added super boost.

Ingredients: Protein blend (pea protein, hemp protein concentrate, natural oregano extract), coconut sugar, cocoa, natural flavours, organic vanilla flavour with other natural flavours, guar gum.

May contain Peanuts, Tree Nuts, Milk, Egg, Sesame, Soy, Wheat, Seafood, Mustard, Sulfites.