Marc Anthony Hydrating Coconut Oil & Shea Butter Sulfate Free Conditioner
Infused with Biotin
250 mL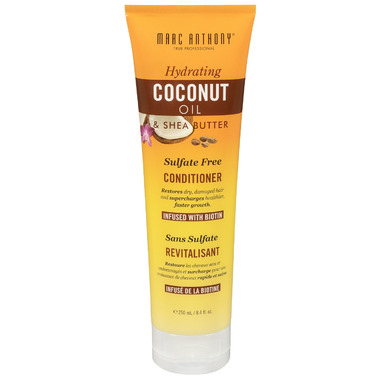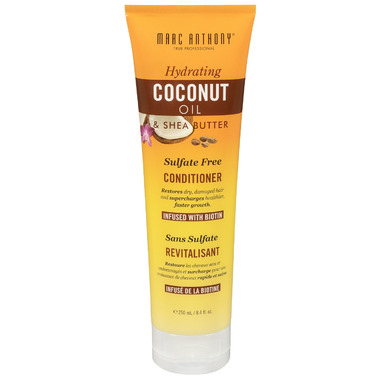 Marc Anthony Hydrating Coconut Oil & Shea Butter Sulfate Free Conditioner
Infused with Biotin
250 mL
Marc Anthony Hydrating Coconut Oil & Shea Butter Conditioner helps to smooth frizz and seal in moisture while protecting your hair from pollutants.
Features:
Coconut Oil is well known for its anti-frizz properties, leaving hair smoother and tangle free
Shea Butter helps to moisturize leaving hair full of shine and body
Biotin helps to promote a healthy scalp and hair growth
Gill:
a few months ago
I have long, fine, thine hair that often looks damaged. I've tried so many products over the years. Most of the time, once my hair dries after washing, it is very frizzy and dry-looking. However, this conditioner helps my hair look more smooth and healthy without making it limp and flat. The smell is wonderful, but very strong and lasts for hours. If you're sensitive to perfumes you may find it too overpowering.
Page
1