Marcelle CC Cream with SPF 35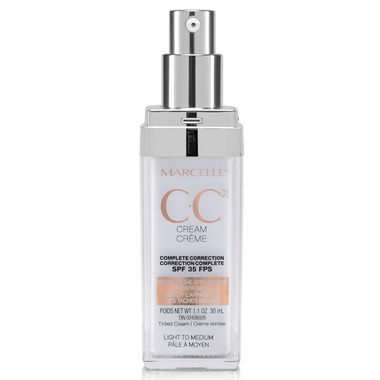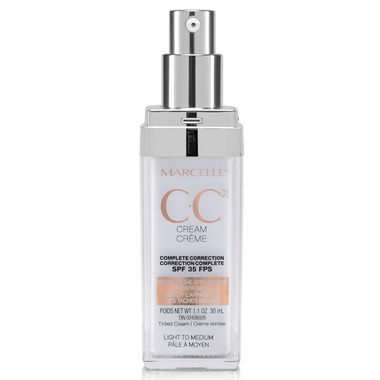 Marcelle CC Cream with SPF 35
Marcelle CC Cream with SPF 35 is infused with Pure 24K gold and will give your skin a perfect glow. Packed with benefits, this one-of-a-kind CC cream really does it all: corrects imperfections such as sun spots, evens out the skin tone and texture, controls shine, minimizes fine lines and wrinkles, improves skin elasticity, and protects skin from environmental stressors. Plus, its long-lasting formula means it stays on all day.
For best results, apply before your foundation.
12-In-1 Multi-Benefits:
Corrects and prevents the appearance of dark spots and imperfections
Offers complete coverage
Evens out skin tone and texture
Controls shine
Provides anti-dull radiant complexion
Longwearing hold
Reduces the appearance of fine lines and wrinkles
Reverses the signs of aging
Improves skin elasticity
Protects skin from environmental stressors
Offers immediate and intense hydrating benefits
Soothes and calms dry/damaged skin

Sara:
about a year ago
So far so good! No skin reactions which is great since I have sensitive skin. I use only this and a powder instead of foundation for a light coverage. Yes, my imperfections still show though but I'm not trying to cover them completely because they are a part of who I am. I just try to minimize them a little so this gives me the exact amount of coverage that I'm looking for.
Page
1