Marcelle
Marcelle Essentials Moisture Cream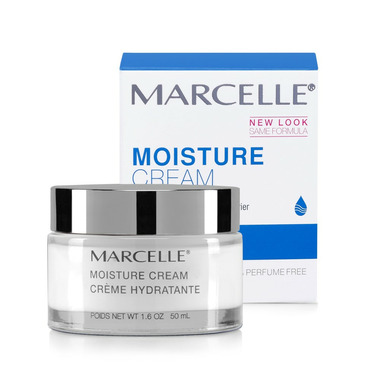 Marcelle
Marcelle Essentials Moisture Cream
Description
Younger looking skin is as close as your fingertips.
Marcelle has the one essential product you need to keep your skin looking fresh and young. Replete with powerful essential emollients to promote skin's elasticity, such as mineral oil, alpha hydroxy acids (A.H.A.), which ensure in-depth hydration as they create a shield to retain skin's moisture. Rich and creamy yet light as air, it penetrates skin quickly without leaving a greasy film. Also helps to slow down the appearance of wrinkles and fine lines. It is the key to soft, supple and silky skin.
To Use: Once face has been washed, apply cream with your fingertips using circular motions all over face in an upward movement making sure to avoid delicate eye area. Then apply cream to neck and chest in downward circular motions.
Highlights