Mate Factor Yerba Mate Organic Green Tea Ginseng
with Echinacea
20 Large Tea Bags / 70 g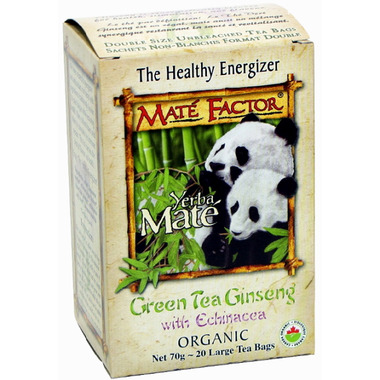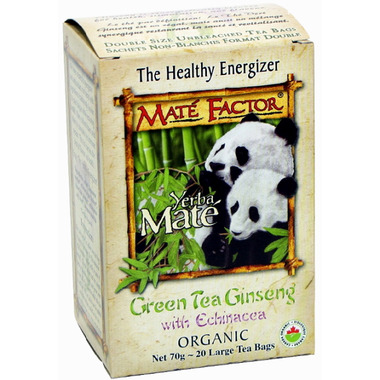 Mate Factor Yerba Mate Organic Green Tea Ginseng
with Echinacea
20 Large Tea Bags / 70 g
Mate Factor's most powerful Mate tea ever – a delicate but powerful green tea blend!

Yerba Maté is more than just an invigorating brew. It is one of nature's best sources of antioxidants. In addition, a full complement of vitamins and minerals (including chlorophyll, vitamins A, B, C, E, magnesium, potassium, iron, pantothenic acid, and much more) help make a cup of Maté tea an excellent immune-boosting brew.

Ingredients: Fresh Green Yerba Mate, Sencha Green Tea, American Ginseng, Echinacea Purpurea and Echinacea Angustifolia.