Matter Company Substance Baby Creme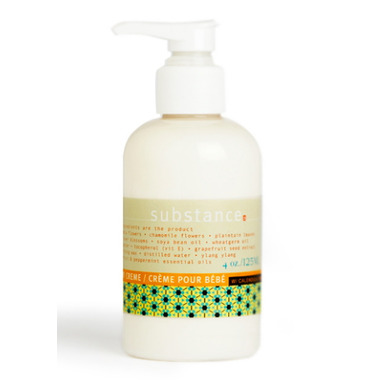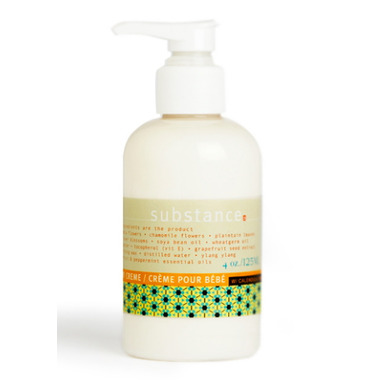 Matter Company Substance Baby Creme
Free of mineral oil, this moisture rich creme nourishes and softens your little one. Its fresh candy-like scent makes it a hit with kids of all ages - even for grown-ups.
Shea butter, wheatgerm oil, and an infusion of skin-pampering herbs have been added to encourage skin's resiliency. This can be fundamental during your child's growth spurts.
Uses:
Moisturizer (for babies or kids of all ages)
Skin refresher (for anyone)
Massage cream
Preventative cream for children with skin problems such as eczema
Ingredients:
Calendula flowers (anti-inflammatory, healing, skin tonic), chamomile flowers (anti-inflammatory), plaintain leaves, red clover blossoms (skin tonic, specific herb for childhood eczema), soya bean oil, wheatgerm oil (high in vitamin E), shea butter (promotes skin's resiliency, humctant, moisturizing), tocopherol (vit E), emulsifying wax, xanthan gum, deionized water, phenoxyethanol, capryl glycol, sorbic acid, ylang ylang (calming), grapefruit (uplifting, soothing) and peppermint essential oils (anti-inflammatory).