McCormick Gourmet Chipotle Chili Pepper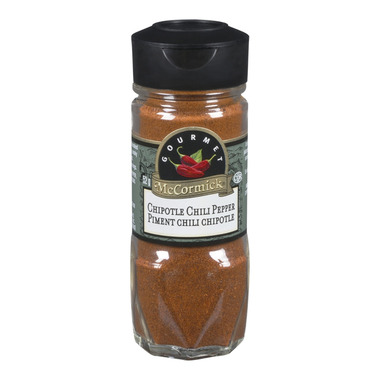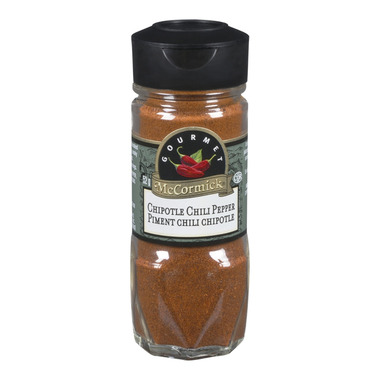 McCormick Gourmet Chipotle Chili Pepper
The dried, ground pods of Capsicum, indigenous to Mexico. Chipotle (chee-po-tieh) chiles are smoke dried jalapeno. They appear as a very wrinkled dark tobacco brown chile with a strong smoky aroma.

Use 1 teaspoon per 4 servings for chili, tortillo soup, chicken or pork adobo sauce or marinade.

1/2 teaspoon = approximately 1 large canned chipotle pepper.

Ingredients: Chipotle Chile Peppers and Silicon Dioxide (added to make free flowing).