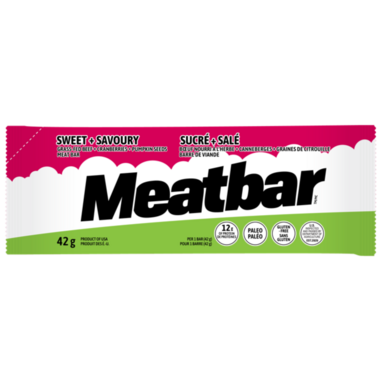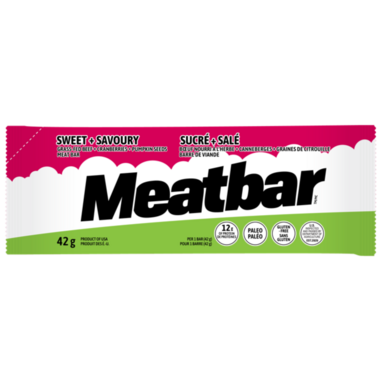 Grass-fed, slow cooked, slow smoked, perfectly seasoned beef. Having a hard time parting ways with your sweet snack? This bar's for you. Meatbar took their original bar and added the perfect complements – cranberries and pumpkin seeds – for a solid combo of sweet and salty.
Features:
12g of protein
Gluten free
High source of iron
Made from 100% grass fed beef
Paleo friendly
Ingredients:
Grass fed beef, cranberries (apple juice concentrate, cranberries), pumpkin seeds, honey, sea salt, lactic acid, celery juice powder, black pepper, garlic, coriander, onion powder.