Medela
Medela 250 mL Breastmilk Bottle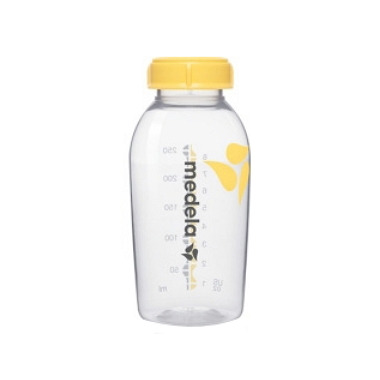 Medela
Medela 250 mL Breastmilk Bottle
Description
Medela Breastmilk Bottles simplify the breastpumping experience by integrating seamlessly with all Medela breastpumps and the Calma Feeding Solution, thereby reducing preparation times.
Breastmilk is important for your baby's development. How you handle your breastmilk is important to ensure your baby receives all its complex beneficial properties. The right choice of container for storing your milk is therefore very important. For this reason, Medela Bottles are and always have been made from BPA-free food-grade materials. The food-grade material ensures that your breastmilk is protected during all stages of refrigeration, freezing and thawing.
Medela Breastmilk Bottle Features:
Designed to store and protect your breastmilk through all the stages of refrigeration, freezing and warming
Maintains breastmilks complex life enhancing beneficial properties
Compatible with Medela breastpumps and the Medela Calma feeding solution
Accurate volumetric graduation lines
BPA-Free
This product is excluded from any special promotions or coupons.
Shipping & Returns