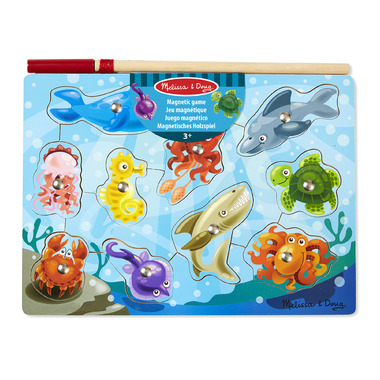 Description
The ultimate catch-and-release fishing program, this magnetic wooden puzzle game features aquatic animal artwork. Use the magnetic fishing pole to "catch" the 10 colourful sea friends from the game board, then enjoy the challenge of returning them to the depths! A creative way to encourage hand-eye coordination and fine motor skills.
Dimensions: Product: 11.6 x 8.8 x 0.4; Package: 0.65 x 11.7 x 8.5. Please note all dimensions are listed in inches
Suitable for ages 3 years and up.