meow meow tweet Baby Body Powder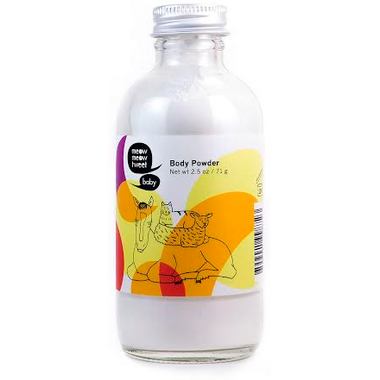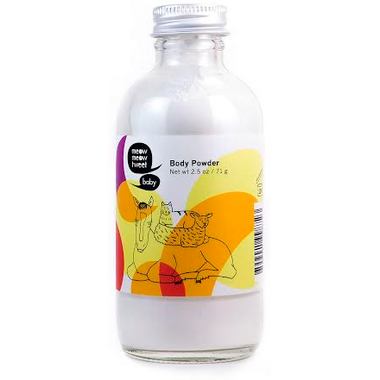 meow meow tweet Baby Body Powder
A chafe-free bum is a happy bum! Meow Meow Tweet Baby Body Powder is a talc-free, featherlight dust that absorbs moisture and soothes irritated, itchy skin. Perfect for hot feet, chafed skin and little baby bums, this powder can be mixed one-to-one with our baby balm to create a super effective diaper rash cream. And yes, it's cloth diaper safe!
Features:
Great for baby AND mama!
Not only is this great for teeny bums, but moms can use this for feet, inner thighs, beneath breasts, underarms, or anywhere you need a little help from skin chafing
Add it to baby's bath water with a tablespoon of ground oats for a soothing soapless wash
Directions:
Sprinkle a small amount into hand and apply gently to baby's bum or body. For diaper rash, mix with our balm to form a paste before applying. Avoid contact with face and for external use only.
Ingredients:
*maranta arudinacea (arrowroot) powder, kaolin clay, zinc oxide, *lavandula officinalis (lavender) essential oil, *melaleuca alternifolia (tea tree) essential oil
*certified organic ingredient


Kathy:
more than a year ago
I, too, love this product. It is different than any other body powder I've ever used. It has a silky quality, yet it leaves the skin almost moisturized. It lasts a very long time and feels good on the skin even after hours of wearing it. I think it is far too expensive, but it's worth it. It does last a long time. A unique product.
Shannon:
more than a year ago
Fabulous product! Bought it while searching for a talc free alternative to Gold Bond powder for use on myself. Works great to prevent chafing and heat rash and even on top of natural deodorants as a wetness absorber. It's a little pricey but it really goes a long way. I've been using it for a few months and have maybe used a quarter of the bottle. Will definitely be purchasing again!
Page
1