Method 8 x Laundry Detergent Refill Free + Clear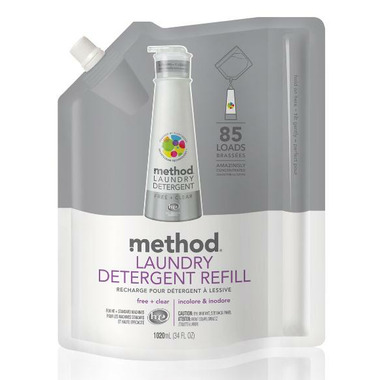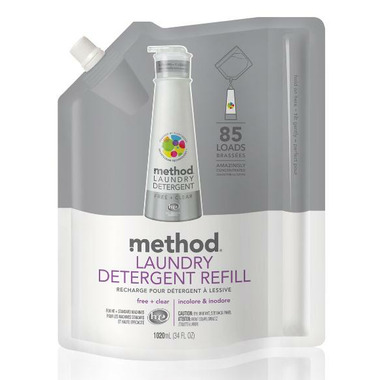 Method 8 x Laundry Detergent Refill Free + Clear
This
Method 8 x Laundry Detergent Refill Free + Clear
refill packs a lot of punch. 85 loads worth, to be exact. That's because Method's patent-pending smartclean technology® uses an ultra concentrated plant-based formula that delivers big cleaning power with just a few tiny squirts. Which is why method can fit so much into this amazingly small pouch while yielding an 80% packaging savings in plastic, water and energy at the same time. now would be a good time for your happy dance.
This Method Laundry Detergent is shamelessly clean. No dyes. No perfumes.
Ingredients:
coco/soy methyl ester + sulfonate / ethoxylate, lauryl + oleoyl alcohol ethoxylates, glycerin, sodium alkane sulfonate, peg 300 monooctyl ether, decyl glucoside, ethyl levulinate glycerol ketal, carboxymethylinulin, mipa-lactate, cellulase, protease, amylase, mannanase, lipase, ethanot, purified water, carboxylate polymer, distrylbiphenolsulfonate, propane diol.