Method Laundry Fragrance Boosters Beach Sage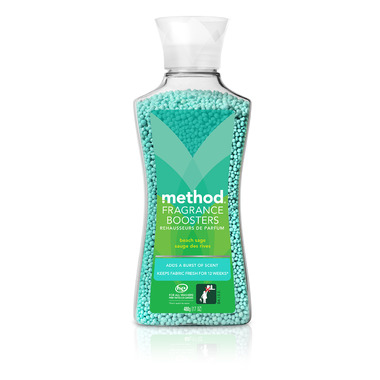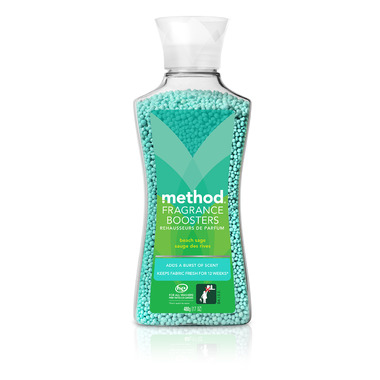 Method Laundry Fragrance Boosters Beach Sage
The Method Laundry Fragrance Boosters Beach Sage keeps fabrics smelling fresh for 12 weeks from wash to wear. It dissolves completely in water, making it safe for both whites and color washable fabrics. The recyclable bottle is made with 100% recycled plastic (PCR), and never tested on animals.

Ingredients:
SODIUM ACETATE, SODIUM BICARBONATE*,
FRAGRANCE (PARFUM: CITRAL, CITRONELLOL, LIMONENE, EUGENOL, HEXYL CINNAMAL), SILICA*, POLYETHYLENE GLYCOL, POLYACRYLATE, TOCOPHEROL ACETATE (VITAMIN E), POLYMERIC TEAL *DENOTES NATURALLY DERIVED OR OF MINERAL ORIGIN

Caution:
KEEP OUT OF REACH OF CHILDREN. DO NOT INGEST. IF SWALLOWED, GIVE A GLASS OF WATER. IN CASE OF EYE CONTACT, FLUSH WITH WATER. WASH HANDS IF HANDLED.