Mighty Leaf Organic Loose Green Matcha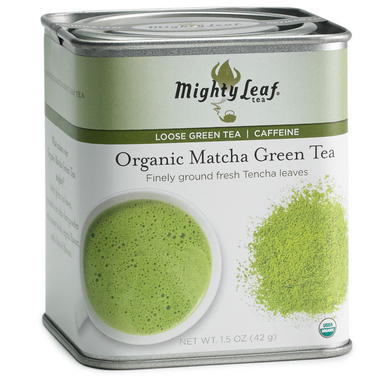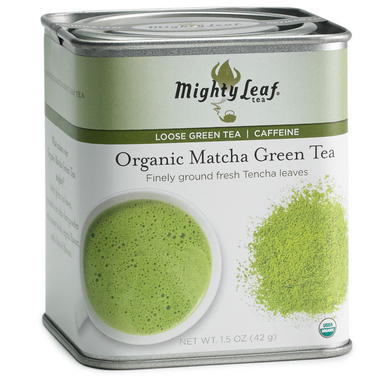 Mighty Leaf Organic Loose Green Matcha
A high-quality powdered green tea made from the highest quality Japanese green tea leaves, shade-grown and then milled into an ultra-fine powder. Commonly used in the traditional Japanese tea ceremony, matcha is now making its way from the traditional tea house into beverages, foods, and confections.

Features:
Contains 28 servings
Organic Matcha has a creamy body with a grassy, nutty flavor
Rich in antioxidants, chlorophyll and amino acids, this high quality matcha is a great addition to your everyday routine on its own or can be enjoyed in lattes and smoothies
How to Prepare:
Start with 1 tsp (1.5g) of matcha powder to your dry matcha bowl or cup. Add 2oz. of hot water to the bowl. Use a whisk to froth. When ready, the liquid should look thick and frothy with tiny bubbles. Add additional hot water and dilute to taste.

Ingredients:
Organic Green Tea Powder