Mind Your Bees
Mind Your Bees Wraps Modernism DIY Beeswax Food Wrap Kit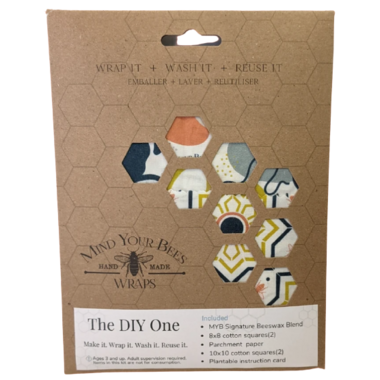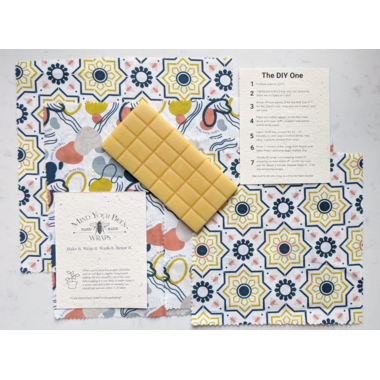 Mind Your Bees
Mind Your Bees Wraps Modernism DIY Beeswax Food Wrap Kit
Description
Make it. Wrap it. Wash it. Reuse it. MYB's signature beeswax wraps, now in DIY form!

Get the whole family in the kitchen to learn about sustainability, eco-friendly kitchen alternatives, and the importance of bees in our environment. When you're finished with this project, plant the instruction card! Printed on wildflower seed paper, you get 2 activities in one, and you can help support pollinators.

Kit includes:

MYB Signature Beeswax Blend
Parchment paper
8x8 cotton squares (2)10x10 cotton squares (2)
Plantable instruction card
Warning: Ages 3 and up. Adult supervision required. Items in this kit are not for consumption.
Highlights