Monopoly Vintage Bookshelf Edition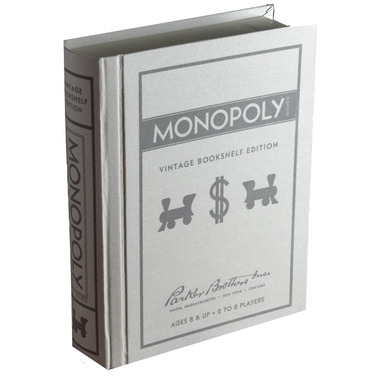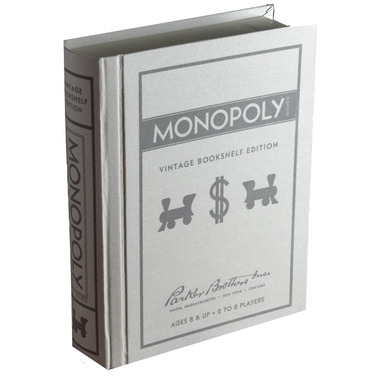 Monopoly Vintage Bookshelf Edition
This Monopoly linen vintage bookshelf edition is the perfect combination of form, function and fun! the stylish linen-wrapped book looks absolutely beautiful on display on your bookshelf. Open the book and it will reveal premium components inspired by the original edition stored neatly inside.
Contains small parts. Not for children under 3.
Features:
Vintage 1935 gameboard and cards
Die cast movers, wood houses and hotels
Deluxe removable bankers tray
Ages 8 and up - for 2 to 4 players.