Motorola Comfort 50 Baby Monitor Twin Cameras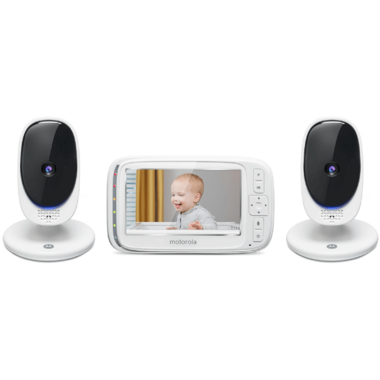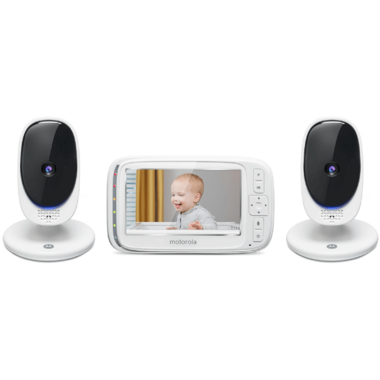 Motorola Comfort 50 Baby Monitor Twin Cameras
The Motorola Comfort 50 Video Baby Monitor is the ultimate value in video baby monitors. Monitor what matters.
Two cameras
The "switch camera view" function is available if you have multiple cameras paired with the Parent Unit. When the Parent Unit is in camera viewing mode, press the OK button, and the camera view from the next paired camera appears on the screen, with the camera number or scan shown on the status bar.

Two-way communication
With the two-way communication feature you can hear your little one clearly then sooth them with your voice from another room.
Digital zoom​
Get the perfect view of your child with the digital zoom feature, which allows you to zoom the image on the screen 2x.
Infrared night vision​
Infrared LED lights on the cameras allow you to see your little one clearly day or night.
Range
Up to 1000ft
Compatibility
COMFORT28, COMFORT50