Munchkin Clean Cradle Tub Green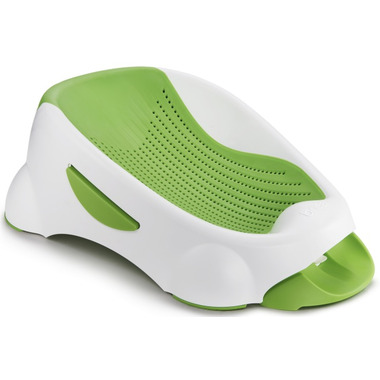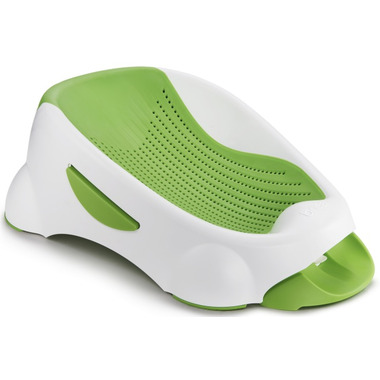 Munchkin Clean Cradle Tub Green
Sometimes it's tough to keep everything squeaky clean, and contained, during baby's bath time. That's why Munchkin created the Clean Cradle Tub. Designed to work directly on the counter or in the bathtub, this portable infant bather features high side walls and non-slip feet to help keep wiggly babies in place. An ultra-soft inclined basin provides full head and body support, keeping water out of baby's ears. The stable, non-slip design keeps your precious bather cradled in comfort while giving you complete peace of mind. And a removable front drain plug allows dirty water to flow out as fresh water pours in. This baby bathtub even separates into two parts to make cleaning both quick and relatively painless. Finally, bath time equals comfy time for baby, and you! Recommended for use with babies 0-6 months old.
Features:
Plastic
High side walls and non-slip feet help keep baby safe and secure
Extra-soft inclined headrest is gentle on baby and keeps water out of his ears
Maintains safe water levels via safety overflow
Removable front drain allows dirty water to flow directly out of tub
Caroline:
more than a year ago
Loved this bath support from birth to around 6 months of age (until baby is too big or tries to crawl out). No slipping around and comfortable for baby. I used it in the bathtub with a bit of water so baby would have her back and bum in the water. She was able to splash water with her feet as she grew.
Page
1