Munchkin Nursery Projector & Sound System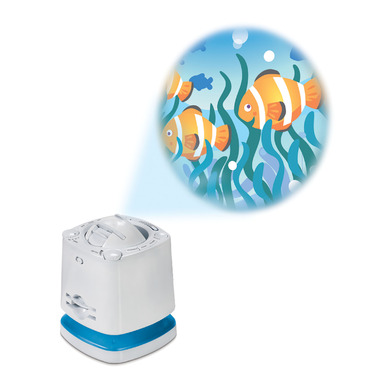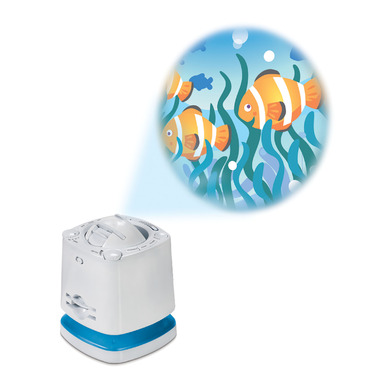 Munchkin Nursery Projector & Sound System
Munchkin Nursery Projector & Sound System is a voice-activated system with soothing sounds, dreamy images and a comforting nightlight that helps provide an ideal sleep environment - because getting baby to sleep quickly is the stuff that dreams are made of. It's the little things.
Help soothe baby to sleep with the voice-activated Nursery Projector and Sound Therapy System by Munchkin. With 4 soothing sounds - heartbeat, ocean, white noise and rain, 3 lullabies, 3 Mozart songs and 3 dreamy images you can provide an ideal sleep environment. A nightlight provides a soft glow ideal for nighttime check-ins and changes. The sleep timer can be set to 15, 30 and 60 minutes. The optional voice activation mode responds to baby's cry and can be set to trigger sounds and/or images.
A sound therapy machine
can calm your baby during sleep time and make night times better for you and your baby.
Baby Sound Machine Product Features:
Includes 3 projection cartridges - Sleepy Sky, Soothing Sea, or Calming Rainforest Projector cartridges can be stored in the back of the unit when not in use
Projector lens rotates to project images onto the wall or ceiling
Timer features allow for automatic shut-off after 15, 30 or 60 minutes or continuous play