Munchkin Orajel Massaging Teether Toy
Assorted Blue & Pink Colours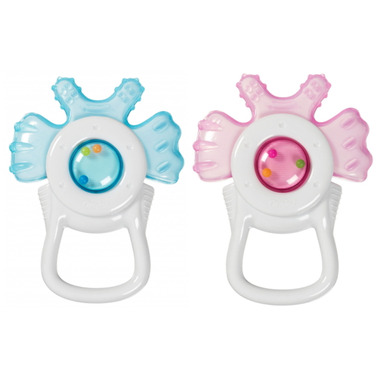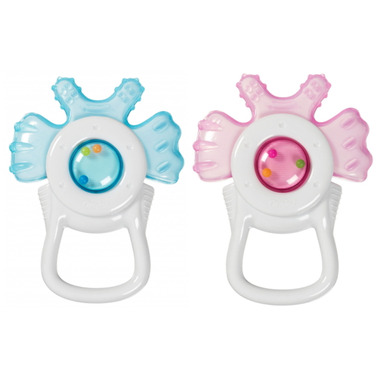 Munchkin Orajel Massaging Teether Toy
Assorted Blue & Pink Colours
Trust the #1 teething brand recommended by pediatricians to eliminate some of the discomfort that comes from teething. This textured, vibrating teether toy has three differently-sized surfaces to help your baby find just the right teething angle, plus a handle for easy gripping and playing, too.
Teething can be a real pain for baby and everyone else in the house. But you can help eliminate some of that discomfort with a teething toy that delivers vibrations to comfort and soothe. The bite-activated Orajel Massaging Teether Toy uses a soft, wavy pattern to massage and relieve sensitive gums. Perfect for all stages of oral development, the textured BPA- and PVC-free silicone gently encourages baby to chew, and 3 sizes of teething bumps provide extra gum stimulation. Includes rattle beads and an easy-to-hold handle so your little one can play and teethe at the same time. When baby's gums are sore from teething, you can trust in the #1 teething brand recommended by pediatricians.

Please note, teether and package do not contain Orajel teething pain medicine.

Features:
Bite-activated massaging teether ideal for all stages of oral development
Uses a soft, wavy pattern to massage sensitive gums
Soft, textured silicone is gentle and encourages baby to chew
Includes rattle beads and handle so baby can play and teethe simultaneously
BPA- and PVC-free
Comes with one teether toy