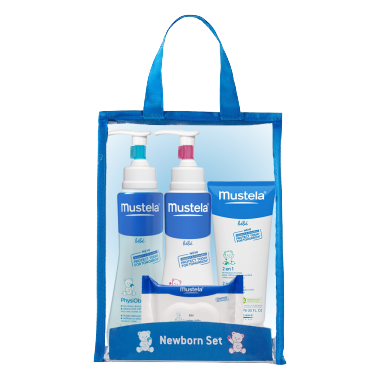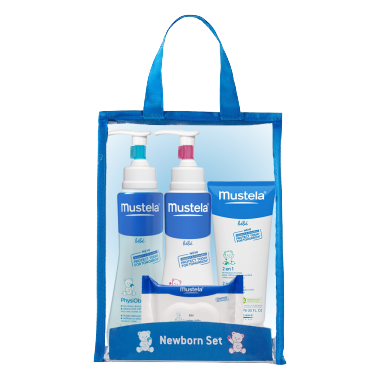 This Mustela Newborn Gift Set is the perfect gift for any Mom to be. Included are all the most needed Mustela products for newborns, and all of course are gentle on babys' skin and touch to the touch.
Features:
Packaged in an eco-friendly, phthalate-free, blue trimmed gift tote that includes:
Foam shampoo for newborn (150 mL). Prevents and helps cradle cap disappear
PhysiObébé® (300 mL). A one-step, soap-free gentle cleanser for the face and diaper area; rinsing not necessary
Hydra-Bébé® body (300 mL). Leaves newborn and baby skin silky-soft and protected
Facial Cleansing Cloths (25 pack)
Extra surprise complimentary gift!
Ingredients and Naturalness:
All products are composed of 92% of ingredients of natural origin on average.

0% alcohol, parabens, phthalates, phenoxyethanol.

High tolerance, hypoallergenic formula.* Dermatologically tested under pediatric supervision for perfect safety.

*Formulated to minimize the risk of allergic reaction.


S:
more than a year ago
I will give the Mustela Newborn Foam Shampoo 5/5 it really did work for my baby's cradle cap. I tried Aveeno, J&J baby shampoo and J&J baby oil and nothing worked. I decided to try Mustela's shampoo and literally after TWO washes, my baby's scalp has cleared up. just massage the shampoo really well and rinse well...

for the lotion it will be 4/5, the smell is a little stronger than what i expected and my baby had rashes after a day of application.
4/5 for the cleansing fluid because you need to pump more to clean something but i like the smell.
Page
1