Nair 3-in-1 Depilatory Lotion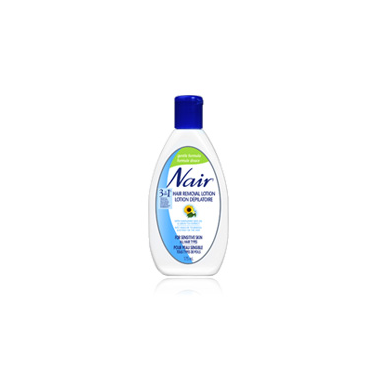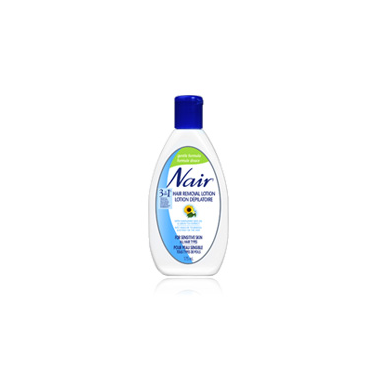 Nair 3-in-1 Depilatory Lotion
A gentle formula for sensitive skin with sunflower seed oil and green tea extract that depilates, exfoliates and moisturizes for silkier, softer looking skin.

Works in 5-8 minutes.
kitten:
more than a year ago
This is the best Nair depilatory cream I've tried, not to mention the cheapest. This effectively removed the hair, didn't cause a rash/irritation, and the smell wasn't bad at all... In fact, It was great compared to how bad depilatory creams usually smell. haha and that means a lot! It didn't dry out my skin. Although I still apply a lotion on after, I don't think you would really need to.

My only complaint is the packaging of the bottle, sometimes the cream squirts out when you don't want it to. Also, it didn't come with one of those blade-less razors for scraping, but oh well.

This is worth a try.
Page
1