Nair Irresistible Candy Apple Sugar Wax
Body & Underarms, Legs
300 g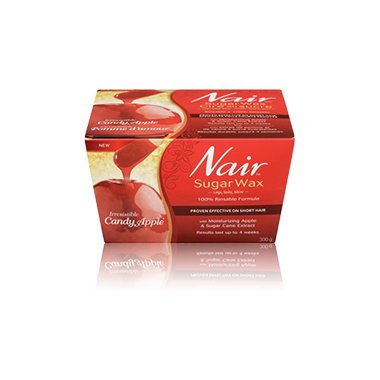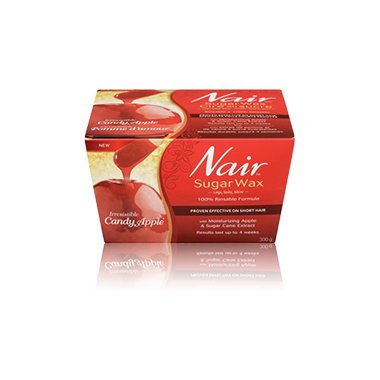 Nair Irresistible Candy Apple Sugar Wax
Body & Underarms, Legs
300 g
Indulge your senses with Nair™ Irresistible Candy Apple Sugar Wax.
Developed by #1 leading brand in sugar wax, this moisturizing and 99% naturally sourced formula with apple and sugar cane extract leaves your skin feeling smooth for results that last up to 4 weeks.
Proven effective even on short hair!
Features:
Irresistible Candy Apple scent
99% naturally sourced sugar wax
100 rinsible formula
Dermatologist tested
Suitable for all skin types, including sensitive skin
Salon applicator for better grip
Ashley:
more than a year ago
I was very unimpressed with this product.
I found that it worked only on my thinner hairs, and even then I had to do multiple pulls to get the hair fully removed from one area.
It worked great on my upper leg, were my hair is lighter and thinner, but on my lower leg, were my hair is thick, it didn't work as great as it could. It left multiple hairs even after two or three applications, where I'd have to stop because of my skin irritation.
I found it to be messy, my hands got sticky fast making it difficult to press the cloths down, I was constantly having to stop to wash my hands. However, the clean up was easy, some warm water and a scrub and its gone.
I liked the reusable strips but I found I had to do multiple waxing over a few days because Id use the strips up quickly.
My advice, buy extra strips and use gloves (it turned my fingers red for a day).
Page
1