Nalgene 32 Ounce Wide Mouth Water Bottle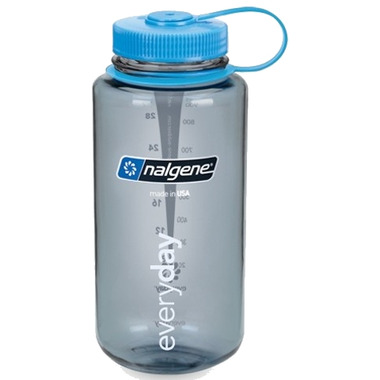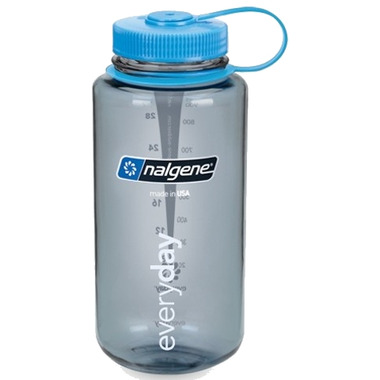 Nalgene 32 Ounce Wide Mouth Water Bottle
This is the bottle that put Nalgene on the map. And after all these years it is still their best seller!
Its design appears simple but there are over fifty years of manufacturing experience that go into creating a super durable, leakproof bottle that is guaranteed.
The large opening on this wide-mouth bottle easily accommodates ice cubes, fits most water purifiers and filters, and makes hand-washing a breeze. The attached loop-top never gets lost and screws on and off easily. Printed graduations let you keep track of your hydration.
Features:
Made from Everyday™ Tritan™
BPA-Free
High impact resistance
Resistant to staining
Won't retain odors
Withstands sub-freezing to boiling temperatures
Dishwasher safe away from the heating element
Max temperature: 100°C/212°F
Min temperature: -40°C/-40°F
Size Information:
179 Grams, 3 1/2 Inches Diameter, 8 1/2 Inches tall, 32 oz. Capacity
L.:
a few months ago
Finally bought one for myself! The kids' Nalgenes have lasted for years of canoe trips and school lunches. Water doesn't taste plastic-y. Durable, easy to wash. I bought Nalgene Easy Sipper Bottle Insert for mine as I find the opening too large. The kids chug-a-lug just fine without it.
Crystal:
more than a year ago
Purchased as a gift, as my 15yr-old nalgene bottles are still alive and well! I love these - excellent for camping. You can freeze water in them and use them as ice blocks (which eventually become drinking water) or pour boiled water in them and use them as hot water bottles in your sleeping bag (and in the morning, your boiled water is now drinking water!) Extremely durable and easy to clean.
Page
1