Natural Nectar Surf Chips Sour Cream & Onion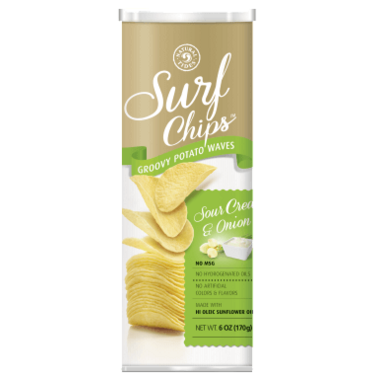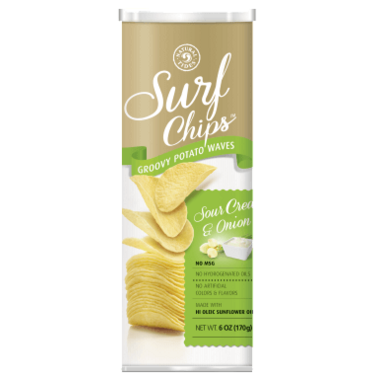 Natural Nectar Surf Chips Sour Cream & Onion
Simply pure ingredients made from real chill foods is what we are about. Made from the best whole potatoes available, cooked in non-hydrogenated sunflower oil and drizzles with their Nirvana style seasoning. No trans fat, no nonsense & nothing artificial. Clean food with plenty of heart & adrenaline. If you are into this stuff, this one is for you. Enjoy with friends and family, get into these groovy potato waves and once you start surfing you won't be able to stop!

Ingredients: Dried Potatoes, Hi Oleic Sunflower Oil, Salt, Whey Powder, Cane
Sugar, Onion Powder, Sour Cream Powder, Cream Powder, Yogurt Powder,
Crème Fraiche Powder, Skimmed Milk Powder, Pepper, Natural Flavor, Yeast,
Tumeric (color), Mono and Diglycerides (from Non Hydrogenated of Palm Oil).
Contains: milk. May contain: wheat.