Nature Lovin' Grizzly Slide H2O Lube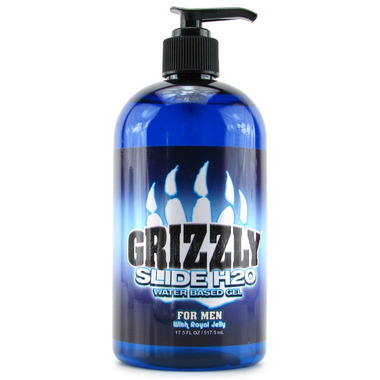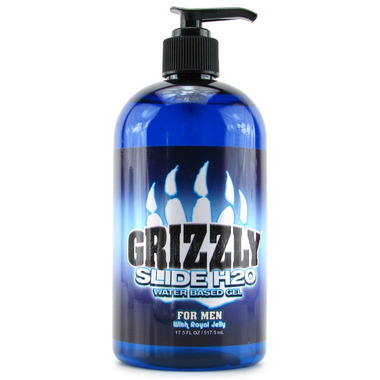 Nature Lovin' Grizzly Slide H2O Lube
Grizzly Slide H2O is formulated three key ingredients. carrageenan, L-lysine and royal jelly. Royal jelly contains vitamins A, C, D, E, B1, B2, B3, B6 and B12. It contains folic acid, and amino acids. These amino acids are essential for growth and repair of our cells and tissues and are thought to be of great importance in helping combat 'free radicals' in the body. We only use the finest premium ingredients available. Grizzly Slide H2O is along lasting, water base gel, odorless, greaseless, and non-staining. Gentle enough for everyday use and with silicone toys.
Features:
Water based/ Easily washes away
pH Balanced & Hypoallergenic
100% Food Grade Ingredients
Glycerin & Paraben Free
Non-staining, unflavored, unscented
Latex, Plastic and Rubber Compatible
Long Lasting, With No Residue
Proudly Made In The USA
Directions:
Use as needed to supplement your natural moisture and enhance intimacy. To relieve personal dryness, apply a small amount of lubricant to the area of the body you wish to lubricate. Reapply as desired or needed. Easily washes away with warm water. Latex compatible.
Ingredients:
DEIONIZED WATER, PROPYLENE GLYCOL, CARRAGENAN, HYDROXY ETHYL CELLULOSE GUM, SODIUM LACTATE, CITRIC ACID, SODIUM BENZOATE (AS PRESERVATIVE), POTASSIUM SORBATE (AS PRESERVATIVE), DIMETHYL POLYSILOXANE,ROYAL JELLY, L-LYSINE HYDROCHLORIDE.