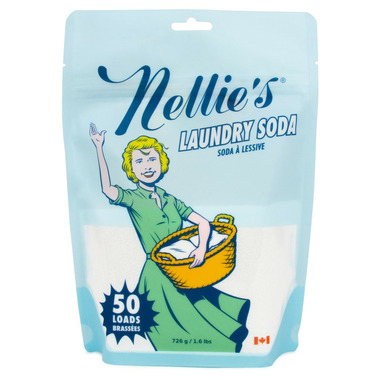 Description
Spoiler Alert: The scent of clean laundry that you're used to may be caused by nasty chemicals -- what's the deal with that?! Luckily, you can discover the true smell of naturally clean clothes with Nellie's Laundry Soda! It's hypoallergenic and leaves your clothes soft, fresh, and residue free. It's also super-duper concentrated, so only one tablespoon per wash is needed, even in large loads!

Directions: For best results use one tablespoon of Laundry Soda per LARGE wash load. Wash according to the specific instructions on your garments. Make sure to always test first on garments that may bleed or fade. Nellie's Laundry Soda dissolves quickly in cold or hot water.

Ingredients: Sodium Silicate, Coconut oil based surfactants.
Highlights