Neutrogena Deep Clean Cream Cleanser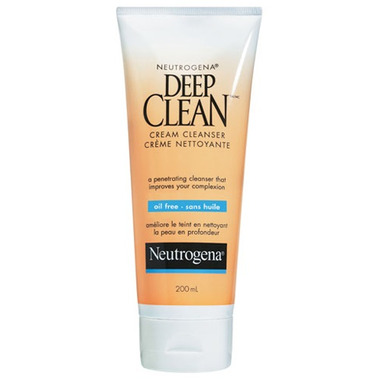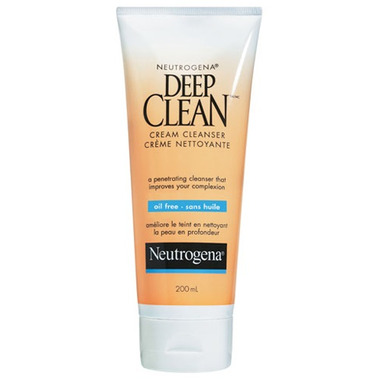 Neutrogena Deep Clean Cream Cleanser
NEUTROGENA® DEEP CLEAN® Cream Cleanser works two ways to improve the look and feel of skin. First, this dermatologist-tested skin care formula cleanses deep down into pores, dissolving dirt, oil and makeup. Then, it removes dead surface skin that can dry, roughen and dull your complexion. Softer, fresher skin will emerge. It cleans so deeply and thoroughly that it improves the look and feel of skin. Your complexion looks fresh and healthy; feels smooth and soft from deeper, more thorough cleansing. It rinses clean, without leaving any pore-clogging residue. Skin looks fresher and healthier, feels cool and refreshed.

Directions: Wet face and squeeze cleanser into hands. Apply to face and massage gently, avoiding contact with the delicate eye area. Rinse thoroughly.

Stacey:
more than a year ago
I LOVE this cleanser! It has changed the way my skin feels. It leaves it very soft. I don't ever have breakouts while I'm using it. When I switch to a different cleanser, I seems to have breakouts within days. I'm sticking with this cleanser. In the past years, I've tried so many different ones, but this is definitely my favourite!
Page
1