Neutrogena Deep Clean Facial Cleanser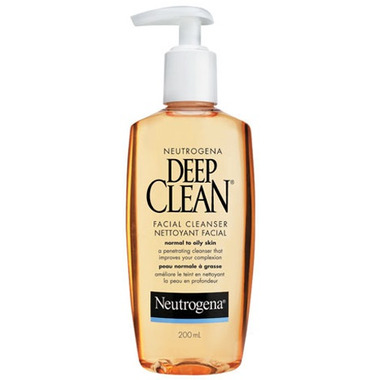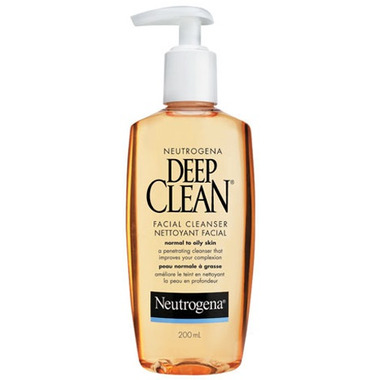 Neutrogena Deep Clean Facial Cleanser
NEUTROGENA
®
DEEP CLEAN
®
Facial Cleanser is a penetrating cleanser that improves your complexion. It cleans so deeply and thoroughly that it improves the look and feel of skin, and leaves no pore-clogging residue. This effective face wash contains a hydroxy acid which penetrates deep into pores, dissolving dirt, oil and make-up. It also removes dead surface skin cells that can dry, roughen and dull your complexion. Softer, clearer, fresher skin will emerge.
Benefits:
Cleanses deep into pores, dissolving dirt, oil and makeup to improve your skin's complexion
Removes dead surface skin cells
Directions: Massage and lather gently onto wet face, avoiding eye contact. Rinse thoroughly.
Doug:
more than a year ago
This face work works really well, and I particularly like the amount of lather it produces (not too much, not too little). It really does feel like it makes your face clean and washes away the oils. This is for normal to oily skin, so if you already have dry skin, this probably isn't the face wash for you.
cat:
more than a year ago
This cleanser is too harsh for people with sensitive skin. I have normal/oily skin and this dried out my skin and made it flaky-in the summer as well! However, it does treat acne very well. I found by using it for a while I developed a tolerance, so it didn't dry out my face badly anymore and worked well for acne. You have a pump of it though, a whole pump is too much and too harsh.
Page
1