Neutrogena Healthy Skin Rejuvenator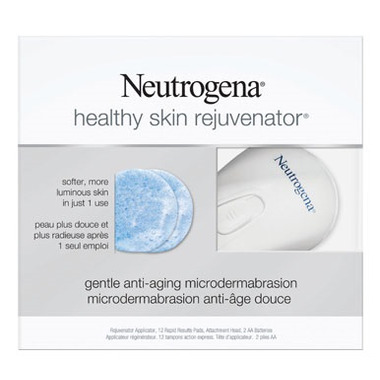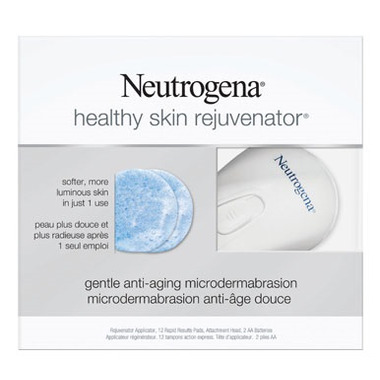 Neutrogena Healthy Skin Rejuvenator
HEALTHY SKIN REJUVENATOR® includes everything you need to revitalize your skin.

Benefits:

Softer more luminous skin in just 1 use.
Pre-dosed rapid results pads deliver the perfect degree of gentle exfoliation with ultrafine crystals and mild purifers.
Massaging microvibrations boost surface cell turnover for younger looking skin.
Includes: 1 device, 12 pads, 2 AA Batteries
Directions: Attach rapid results pad to attachment head with blue side facing up. Press with thumb to securely attach pad and wet thoroughly. Snap attachment head onto the applicator and power on. Massage 1 to 2 minutes per facial area. Rinse and discard the pad. Keep attachment head for future use. Easy and convenient, just use 3 times per week in place of your scrub.