Neutrogena
Neutrogena Make-up Removing Cleansing Wipes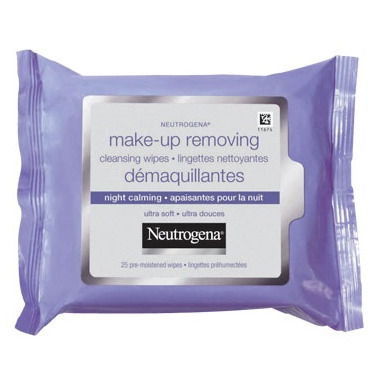 Neutrogena
Neutrogena Make-up Removing Cleansing Wipes
25 Count
Neutrogena Make-up Removing Cleansing Wipes
is rated out of
5
by
168
.
---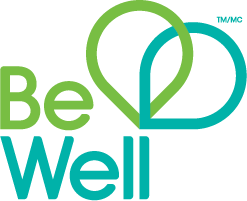 Spend $35 on Facial Skincare & get 5,000 Be Well points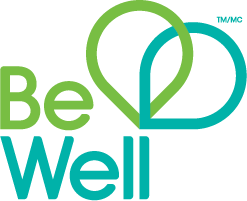 Spend $35 on Facial Skincare & get 5,000 Be Well points
Description
Gently and effectively dissolves all traces of dirt, oil and make-up from your face. Unique calming fragrance helps you unwind and prepares you for a good night's sleep. Innovative technology is so effective it easily removes waterproof mascara. Leaves skin thoroughly clean with no heavy residue, so there's no need to rinse.
Features:
A make-up remover and soothing skin cleanser in one that easily removes even waterproof mascara
Gently and effectively dissolves all traces of dirt, oil and make-up
Directions: Gently wipe face with towelette. Dispose of the towelette in trash receptacle (do not flush). After removing towelette, reseal pack. If stored in vanity case, secure lid.
Rated

1

out of

5
by
Deeedeee
from
Rashes
I've been using this product two days ago and ever since then, my skin has became red, dry, and there are rashes. At first, I didn't know what it was because I usually use the normal blue package and it was fine and this was the only thing that I've change in my skin routine. My skin is usually very soft and dewy because of all moisturizer but the product has ruined my skin. Whenever I touch my face after using this, all I felt are little bumps in my skin. Definitely a bad reaction. I don't recommend it to anyone with sensitive skin. Big disappointment because I thought it would "calm" my skin but it did the exact opposite.
Date published: 2018-03-21
Rated

5

out of

5
by
KVMCJ
from
Love this product!
I never write reviews on this sort of stuff but I love this product!!! A year or so ago my favorite foaming make-up remover was discontinued - I was so disappointed and have been searching for a good product ever since - well, I've found it. It removes my make-up easily (even my waterproof mascara and eyeliner) with out making my face feel grimy. I also have very sensitive skin (in the sense that any little change to my skin routine will cause me to have severe acne) so I was wary at first but so far I haven't had any issues. Anyway, my point is, it's a great product.
Date published: 2013-05-19
Rated

1

out of

5
by
Cindy17
from
I used this product, and had severe swollen eyelid
I used this product, and was waking up with itchy swollen eyes and red splotchy rashes on my face. I switched to a natural product. And everything cleared up. Had also bought your face cream. But now i am afraid to use it. How come the wipes say for sensitive skin, yet have so many harsh chemicals. Very bad product. Glad its going viral. Now i know for sure, after reading so many similar reviews. This in my opinion, should be taken off the market.
Date published: 2018-08-17
Rated

1

out of

5
by
Sarahj
from
Awful product
I needed a new makeup remover and i thought id give this a try. Heard nothing but great reviews. I literally bought this product a week ago and my face completely brokeout. These are not soothing wipes what so ever. I am completely dissatisfied.
Date published: 2017-10-06
Rated

5

out of

5
by
Sunny
from
Great makeup removal!
Although a little expensive to use T his product is great for removing all traces of makeup (i.e. Eyeshadow , mascara, foundation) from my face and eyes! I have sensitive skin that breaks out easily if I use the wrong products. These face wipes are the only ones I seem to be able to use that don't make my face breakout and are sensitive enough to use on your eyes! I don't know if you need to but since I have roseaca I follow with a face wash especially for this skin condition.
Date published: 2016-01-03
Rated

5

out of

5
by
riotbettyx
from
The only thing I'll use now...
I normally don't take the time to review products, but I absolutely love these wipes! I'm horrible about routinely washing my face. I don't get off work until 3AM, and the last thing I feel like doing is taking my makeup off. I used to pass out with it still on, which is horrible. Now, I just use one of these wipes while I'm relaxing, watching TV. I usually wear "longwear" type makeup, and this takes it off easily, including mascara and all-day lipstains. I wear contacts, and the wipes don't bother my eyes. I always ended up with "raccoon eyes" after using normal cleanser and water, but that doesn't happen now. The smell is fantastic, and my skin feels super soft afterwards. My skin definately looks better since I discovered these. Sometimes I even use them when I'm not wearing makeup. I swear by these, and it's the only thing I use now!
Date published: 2012-07-26
Rated

5

out of

5
by
CalmYurself
from
Love.
I want my whole world to smell like these wipes. Can I get the secret recipe for the scent?!?
Date published: 2018-03-24
Rated

1

out of

5
by
kate_17
from
Painful Rash!!
I have used this product before and had no problem. But this time I bought and new pack and used them for about a week before noticing that they burn when I use them. Now, 2 weeks later, i have broken out into a rash that started on my neck and is now all over my face. Its red, dry, swollen, and burns. I can't even wear my makeup! These say they are supposed to "sooth" your skin but do the complete opposite. Very disappointed. Do Not Buy These!!!
Date published: 2018-05-18