Neutrogena
Neutrogena Rapid Clear Daily Cleansing Pads
Neutrogena
Neutrogena Rapid Clear Daily Cleansing Pads
60 Count
Neutrogena Rapid Clear Daily Cleansing Pads
is rated out of
5
by
12
.
---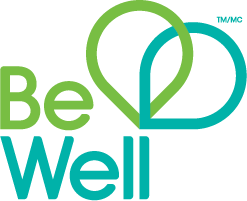 Spend $35 on Facial Skincare & get 5,000 Be Well points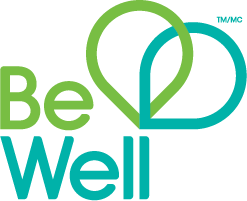 Spend $35 on Facial Skincare & get 5,000 Be Well points
Description
NEUTROGENA® RAPID CLEAR® Daily Cleansing Pads improves acne prone skin fast. See VISIBLE results in 8 hours!
Rated

2

out of

5
by
Cy1227
from
No help
I took the Neutrogena skin care test and it recommended this product to me. However, the pads made my face burn upon application, and the after affects weren't very impressive either. After eight hours, my skin becomes irritably tight; although the original pimples have shrunk in size, they have become scarlet red and new pimples have sprouted from where my face used to be clear. I use the product at night before going to bed, with cleansing prior and moisturizing after. All my acne products are from Neutrogena.
Date published: 2016-01-16
Rated

4

out of

5
by
rmat333
from
Surprisingly good
So I bought these cleansing pads about a year ago trying to look for the clearasil cleansing pads and if those worked for you then these will too. My advice is tho do NOT use these everyday or it will dry up your skin and you'll have to smear glaxal base all over it. Only use these if you're having issues with acne and only on the troublesome spots (keep away from your under eyes, I made this mistake). If you have clear skin at the moment don't make it a daily routine to use these, just wash your face regularly! A couple of months ago my acne started getting bad and I was getting a ton of closed comedones. I tried all of these different face washes, toners, and what not but nothing worked. Finally I switched back to these and used them and it's already clearing me right back up. My trusty go to!
Date published: 2021-04-19
Rated

5

out of

5
by
Pillow
from
Reduced redness
I have horrible cystic acne which unless I take medicine doesn't go away. I bought this on a whim thinking it doesn't hurt to try. Though I don't see it making a huge difference on the actual cystic acne. It reduced the redness by a lot making the appearence way better. It didn't dry out my skin but it did flake off the top layer of skin around the acne which I was fine with.
Date published: 2013-03-06
Rated

1

out of

5
by
Britt
from
Not worth it
I bought this product thinking it'll help my skin and it's breakouts, boy did I make a wrong decision. I've never had sensitive skin in my life and the product burned my skin and made it so sensitive that I can only use water to use for my face, not even gentle face washes. It messed up my entire face and definitely don't recommend this product.
Date published: 2020-10-11
Rated

1

out of

5
by
Nina604
from
Caused more pimples
I bought this product to get ride of a few pimples around my mouth area. I have hormonal acne because I usually get them before my period starts. After using Neutrogena's products, I got 20 more pimples all over my face and even when I'm not hormonal. I stopped using this product and my pimples are starting to go away.
Date published: 2016-09-21
Rated

2

out of

5
by
Cynkali
from
Extremely bad experience
I bought this product for my daughter and I, we had to stop using it cause it started to burn our skin especially around the mouth area burnt marks and flaky skin. All around the face got dry, itchy and extremely red.
Date published: 2020-04-30
Rated

5

out of

5
by
Chantal
from
I buy a his for my teenage son. He has realllly bad acne. When he uses this morning and night his face clears up! It has a really nice critic smell to it that is not over powering.
Date published: 2018-08-13
Rated

4

out of

5
by
SherrieD
from
Works as intended
Good product. It actually works like it says it will. My skin does not feel dried out after using as well as it does not irritate my sensitive skin.
Date published: 2017-08-01